Travelling with CBD
Can YOU carry CBD oil on planes?
You're going to fly and you don't know if to take CBD with you? Here's a handy guide to everything you need to know about traveling with CBD.
You may be in the middle of a CBD-based treatment and need to take it with you wherever you go or travel will create such anxiety that you want to calm it down with a few drops of CBD during your trip. In any case, you are sure to have doubts about where it can be carried and used, whether you can carry CBD in the cabin of an airplane or checked in and in which countries they can requisition it.
As for any substance or food the first thing we have to check is whether it is a legal product both at our starting point and in the destination to which we go. CBD is currently legal in Europe. We have to make sure that if we are inspected at the exit and entrance of a country
In which countries is CBD legal?
In this table you can see the current situation of CBD derived from industrial hemp plants with a limited THC content ( < 0.2%) by country:
Se necesita prescripción médica

Colombia
Dinamarca
Eslovenia
Estados Unidos
España
Grecia
Irlanda
Letonia
Paises Bajos
Paraguay
Polonia
Reino Unido
Rumanía
Suecia
Suiza
Uruguay

Austria
Estonia
Francia
Hungría
India
Italia
Japón
Liechtenstein
Méjico
Sudáfrica

Argentina
Australia
Brasil
Chile
Chipre
Corea del Sur
Croacia
Eswatini
Israel
Noruega
Nueva Zelanda
Panamá
Perú
Portugal
Portugal
Turquía

Bélgica
China
Costa Rica
Finlandia
Georgia
Islandia
Islas Salomon
Nueva Caledonia
Rusia
Serbia

Algeria
Angola
Bielorusia
Benin
Bolivia
Botswana
Burkina Faso
Burundi
Camerún
Chad
Costa de Marfil
Cuba
Ecuador
Egipto
El Salvador
Eritrea
Groenlandia
Guatemala
Guinea Ecuatorial
Guyana
Haiti
Honduras
Lituania
Montenegro
Nicaragua
Papúa Nueva Guinea
Slovakia
Surinam
Venezuela
Legal: It means that products containing CBD derived from industrial hemp plants with less than 0.3% THC are legal
Legal – Legal Vacuum: Refers to all those countries that, although the legislation does not yet regulate the possession and marketing of the products, we will have no problem.
Medical prescription is needed: Refers to countries where a prescription is required to purchase products derived from industrial hemp plants with less than 0.3% THC and therefore their possession is legal. If you travel with CBD you will need to have a prescription on hand that justifies your possession of the substance.
Legal – Illegal Vacuum: We mean all those countries that the legislation does not specify or is restrictive with some types of CBD. In some cases it may also be contradictory, for example, to allow its consumption, but not to import it. Therefore it is not recommended to enter (or leave – in case of inspection after departure) in these countries with CBD even if it is a product derived from hemp with a lower content of 0.3% THC.
Illegal: In these countries products containing industrial hemp CBD are included in the prohibitive regulation of marijuana so you could commit a crime under your law.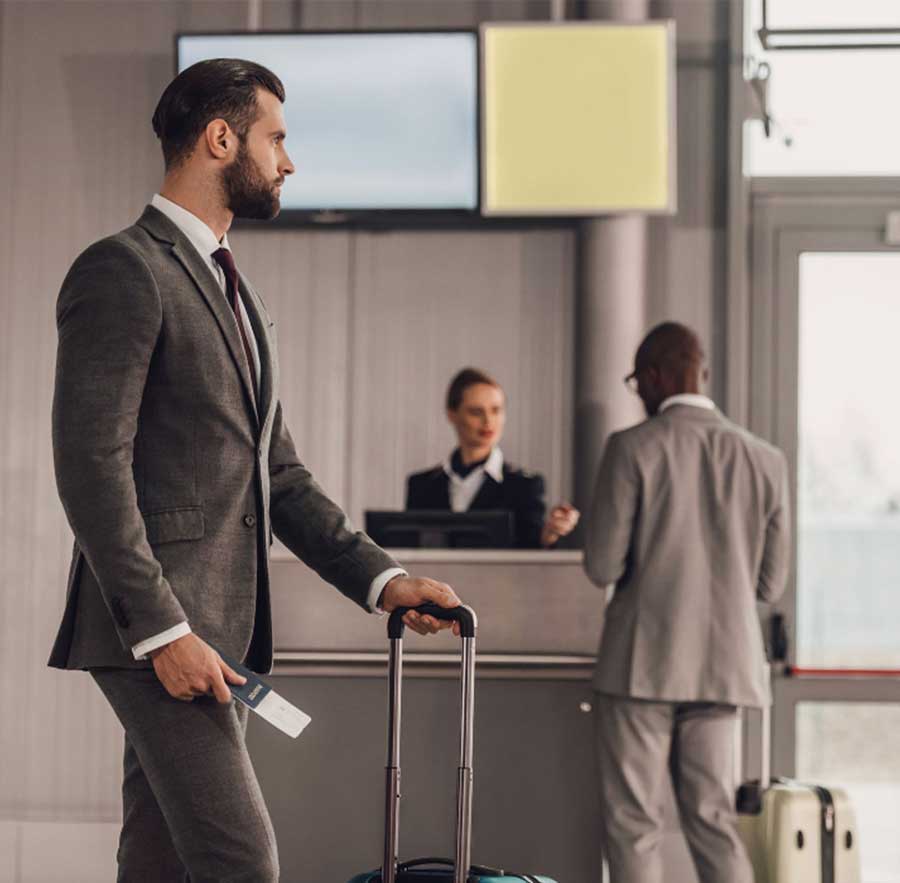 Detect CBD at the airport: Can I carry CBD in carry-on baggage in the cabin of an aircraft or should I check it in?
Once we have made sure that both the country of departure and the country of entry are in the column "Legal" or "Legal Vacuum – Legal" we can already put CBD in our luggage. But if we travel by plane we will have to take into account the format, the quantity and whether we can take it with us in the cabin of the plane during the trip or not.
When we travel by plane our baggage will be both hand-held and checked in. The likelihood of our checked baggage being inspected is a bit random and, in principle, does not have to be opened by the authorities unless there are suspicions that we carry something suspicious. Anti-drug dogs are not able to detect CBD inside luggage and is also not an actively sought-after product in checked bags.
However, before entering the terminal, at the security check all our carry-on baggage is examined with a scanner. If we travel with CBD we must follow the same guidelines as with the rest of the products,such as the rules that affect the liquids that you can carry in the cabin. The individual container cannot exceed 100 ml and you must remove it from your luggage and put it in a clear plastic bag sealed in sight. If we carry a prescription that ensures that we are following a CBD treatment we can carry containers larger than 100ml in the cabin of the aircraft.
CBD oil is not as well known
It is true that traveling with hemp products is not yet popular enough around the globe and that, when passing your luggage through the scanner a can of CBD oil, probably catches the attention of the control authorities. Therefore, if you are traveling with a CBD product that you have legally purchased (as long as you have verified that CBD is legal at the point of departure or at the destination), whether you carry it in your checked bag or carry it in the cabin, to avoid problems we recommend:
Carry it in its original and sealed packaging where you specify that it is a product derived from industrial hemp and that its THC content does not exceed the legal limits.
Take with you the shopping ticket that guarantees that it is a product that you have legally purchased.
If you're carrying a medicine that contains CBD oils and has been prescribed by a doctor, don't forget to bring your prescription handy.
This way you'll save yourself from giving too many verbal explanations that delay your trip.
As for the format, you can carry with you both oils, capsules and even e-liquids to vape. But remember that the use of e-cigarettes and vapers is not allowed during the flight so you will not be able to inhale CBD once you have boarded the plane.

CBD oil to calm the anxiety of flying
Many people suffer from fear of flying which results in terrible anxiety when entering a plane with cold sweats, tachycardia and even fainting. If you are traveling to a country where CBD is legalized and you suffer from anxiety or fear of flying we recommend that you take a dose of CBD a few minutes before starting your trip. It will help you soothe anxiety and relax during the flight.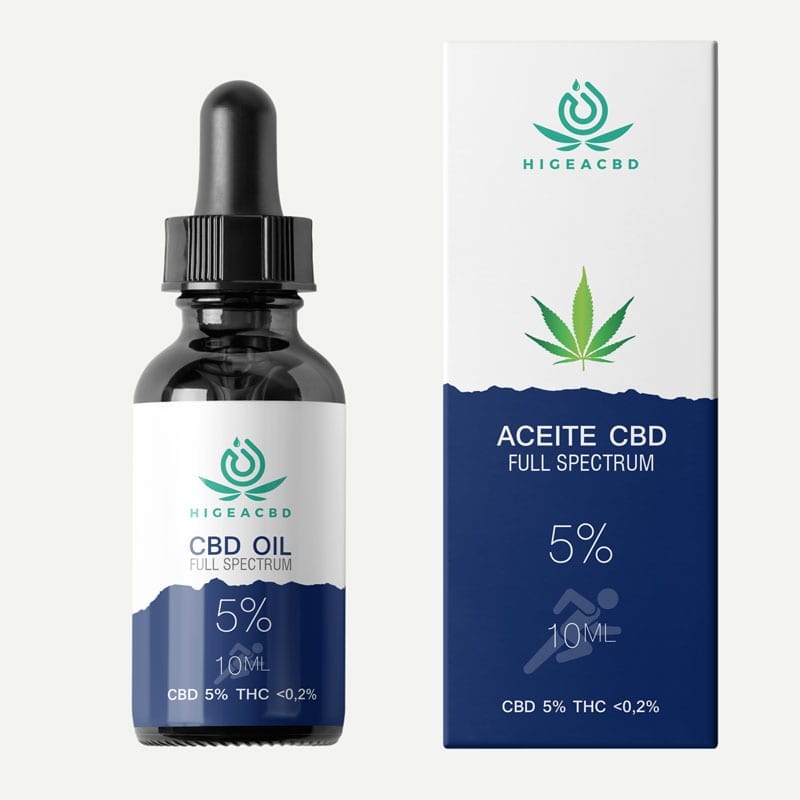 If you travel frequently and move around the different time zones around the world you will have probably suffered from the blissful Jet Lag, which often detracts from our productivity if we are travelling for work reasons. CBD can be your perfect ally for regulating sleep during your work trips if you take a few drops to induce during the flight. You will arrive at your destination as new after a deep and uninterrupted dream.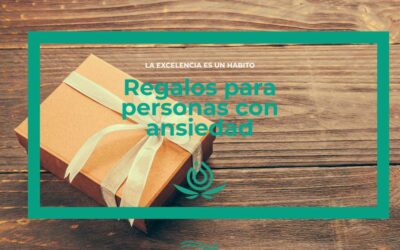 When it comes to selecting gifts for people with anxiety, it is important to keep in mind that everyone's experiences and coping mechanisms are different. However, in this article we share with you some gift ideas that can be beneficial for people with anxiety.What...
read more
Subscribe to our newsletter
Subscribe and receive a 10% discount on your purchase.



Legal notice and privacy policy