CBD for dogs
CBD oil for dogs and pets has been shown to be very effective in different treatments
Did you know that CBD can be very effective for pets? In this post, we will give you all the details to help your best friend.
The well-known medicinal properties of cannabidiol or CBD, can benefit not only humans but also all mammals. Did you know how CBD fights anxiety and depression?
Many pets have been treated with this asset, with the idea of providing them with relief for pain, seizure control, neurological and stomach problems to name a few.
It has also been applied after surgery for faster healing. Veterinarians have successfully used CBD to treat various conditions such as seizures in puppies, pain, anxiety, nausea and cancer.
Our CBD 5% full spectrum oil is a natural product made with cannabidiol extract, obtained from cannabis sativa. Each bottle contains 200 drops that will last for 2 full months for most people.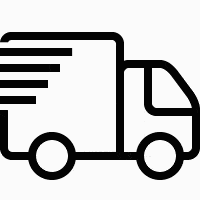 Shipping in 24/48 hours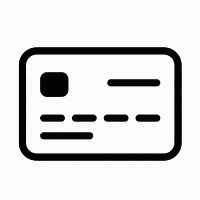 SAFE Payment
What each bottle of CBD oil contains 5%
Each bottle of Higea CBD 5% provides 500 mg. of CBD Full Spectrum (full spectrum), from 100% natural organic growing hemp without GMOs. MCT carrier oil (chain of triglycerides from coconut) provides the latest elements for a recovery from pain or rapid anxiety and also contains other cannabinoids to a lesser extent that enhance and act in a similar way: CBDV, CBG, CBC and terpenes.
Thanks to our strict quality controls, our 5% Higea CBD bottles always contain a percentage of less than 0.2% THC.
CBD to mitigate anxiety in pets
Improve your pet's health without the negative effects of medications.
Control the dose based on your weight, need and breed of dog or pet.
If in advance you know that your pet is going to suffer an episode of anxiety from some stressful situation such as air travel or fears thunder and loud sounds, a Minimal doses of CBD can help you relax and not suffer the natural reaction of fear caused by certain situations.
To find out if your pet suffers from anxiety, look at their behavior and the symptoms they have.
If you're shaky, moan, aggressive, or have lost your appetite, or you're likely to be anxious.
In the most severe cases you can urinate anywhere despite being trained and have dilation of the pupils.
CBD acts in mammals in a similar way as in humans interacting with cannabinoid receptors, allowing the release of Serotonin and stabilizing mood.
The relaxing effect that is achieved also helps control seizures, arthritis and mitigate pain.
How to use
Shake before use. External use.
HigeaCBD CBD oil can be easily dosed thanks to the built-in dropper. The recommended dose is 3/4 drops, enter 2 and 3 times a day. Higea CBD CBD oil does not provacize any psychoactive effects and has no side effects, so you can use it at any time of the day.
Dosage of Higea CBD oil at 5% – 500 mg
CBD doesn't alter pet behavior
Unlike THC(tetrahydrocannabinol), CBD is not psychoactive,so your pet will not show changes in their usual behavior.
What we recommend is that before administering cannabidiol, check well if the composition of the product contains THC.
Most CBD preparations guarantee THC concentrations below 0.02%, which is safe for both humans and animals.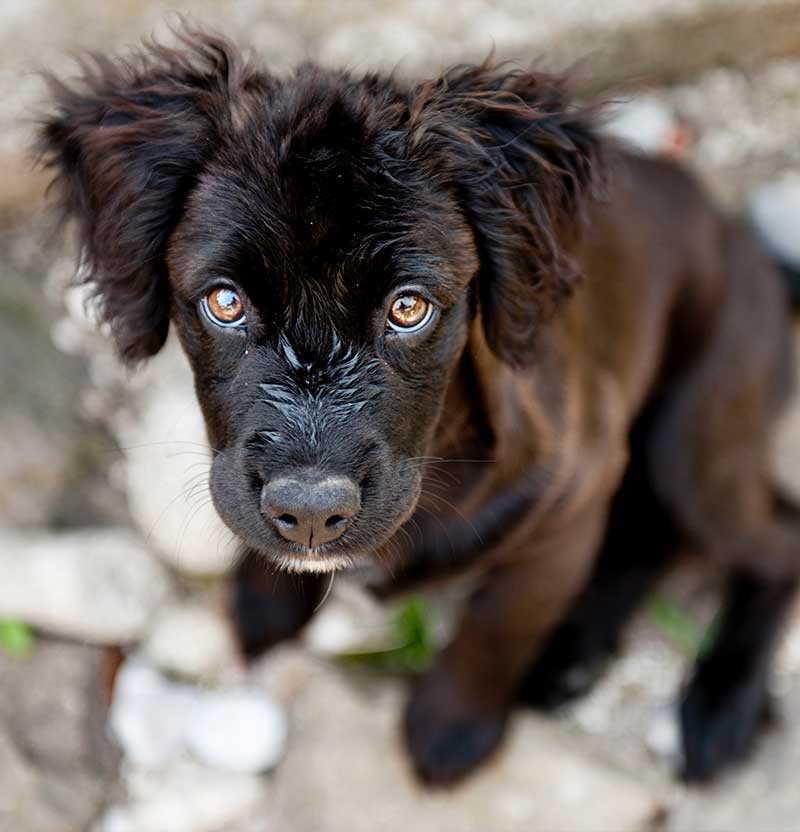 A little CBD to soothe your dog's anxiety
One of the manifestations of anxiety that many dogs show is when their masters go to work and are left alone at home, they start to flutter and make destruction.
Many people call their dogs "bad" or "spiteful" when in fact they are desperate.
Keep in mind that dogs are noble and do not know how to harbor negative feelings; whether they have hostile or inappropriate behavior is because they are suffering.
A small dose of CBD will help you stay relaxed and calm; eventually his anguish over separation will dissipate and he will be a happy and confident dog.
CBD to relieve your cat's pain and other conditions
Many people have helped their pets mitigate various pathologies and their symptoms thanks to the administration of small doses of CBD.
Thanks to its anti-inflammatory and analgesic properties, it is possible to mitigate the pain an animal experiences when it has arthritis, cancer, suffered an injury or has any other inflammatory process.
It has also been possible to successfully treat cases of intestinal inflammation, neuropathies, staph infections and colitis. CBD acts as an appetite stimulant and helps control nausea.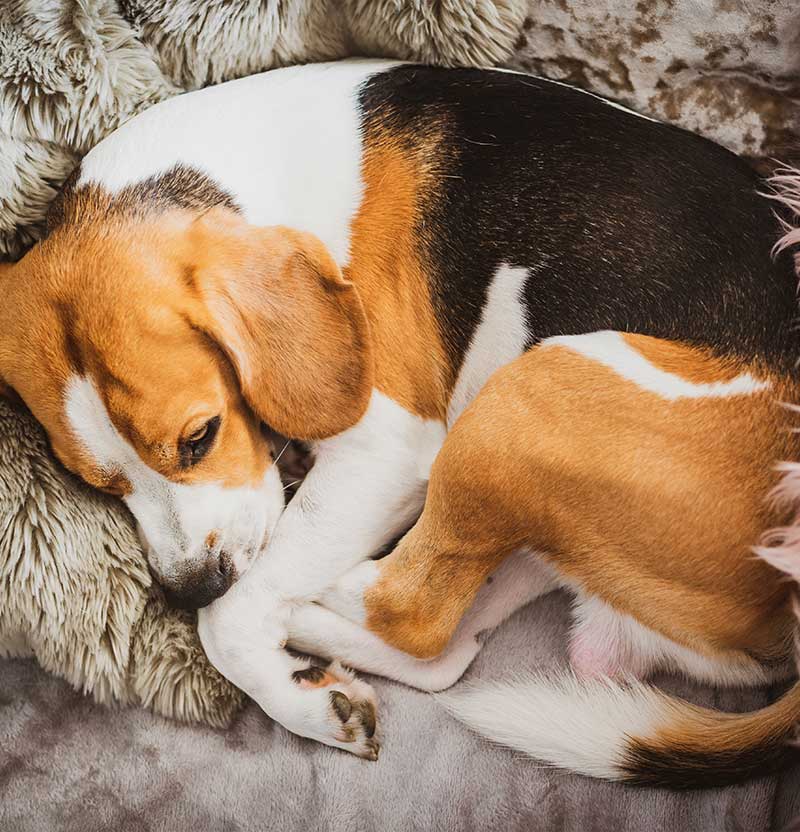 Strong drugs such as phenobarbital are usually given to treat seizures in dogs.
These types of medications are essential for certain treatments of your pet and veterinarians need to use it to treat seizures.
To alleviate the secondary symptoms and give your dog a better quality of life, you can complement it with Higea CBD oils.
Dogs treated with CBD show a gradual improvement with a satisfactory overall health picture.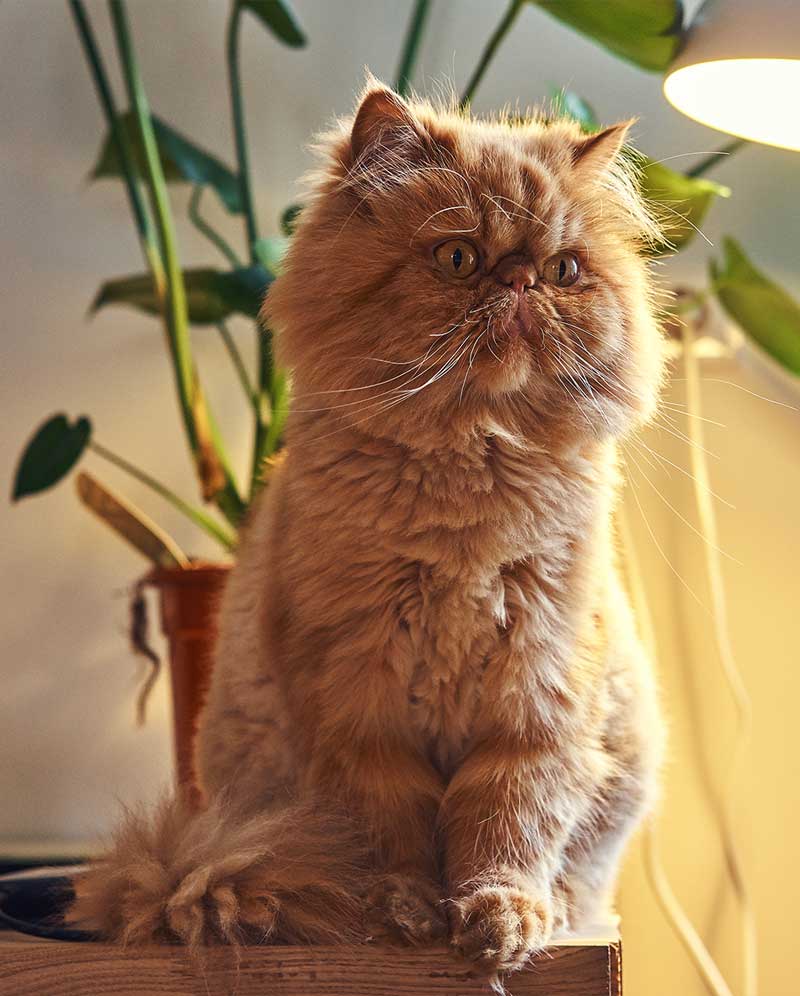 Although many clinical studies have yet to be conducted, the use of cannabis oil for cats has shown good results in alleviating various ailments and conditions in the adorable felines.
CBD has been used successfully in cats for the treatment of conditions such as anxiety, tumours, diabetes, skin problems and loss of appetite.
By studies done to date, CBD stimulates insulin production.
It has also been effective in treating anxiety because, as in humans and dogs, it helps them relax and improve their mood.
Some cats have skin and fur problems. Topical treatment with CBD oil is of great help, while keeping fleas away because of their greasy consistency.
For its anti-inflammatory properties CBD is also helpful when a cat has digestive or respiratory problems. And, of course, as with humans and dogs, it is very effective in relieving pain caused by various pathologies.
CBD side effects in pets
The side effects of CBD in pets are similar to those experiencedby humans, the most noticeable being sleepiness.
They may also show increased appetite; watch this because your pet might be asking for food at all times.
Provides the right amount of food according to your breed, size and age; If you overdo it, your pet may end up suffering from obesity further complicating its overall health condition.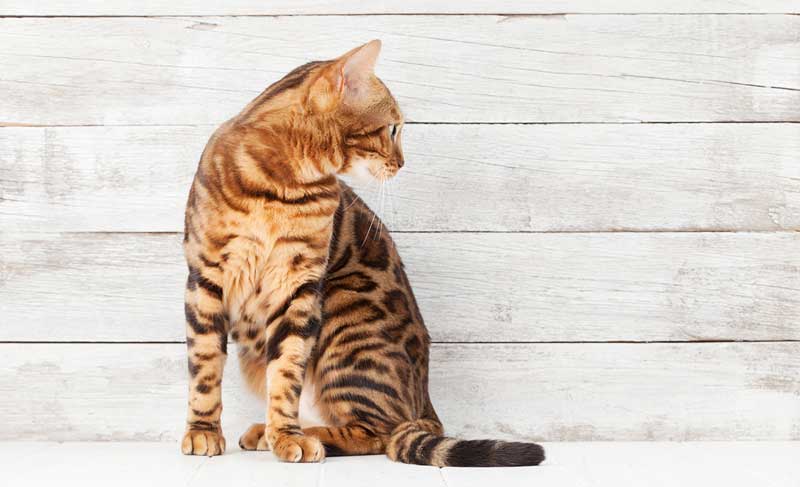 All the information about CBD pet oil
Welfare for your pet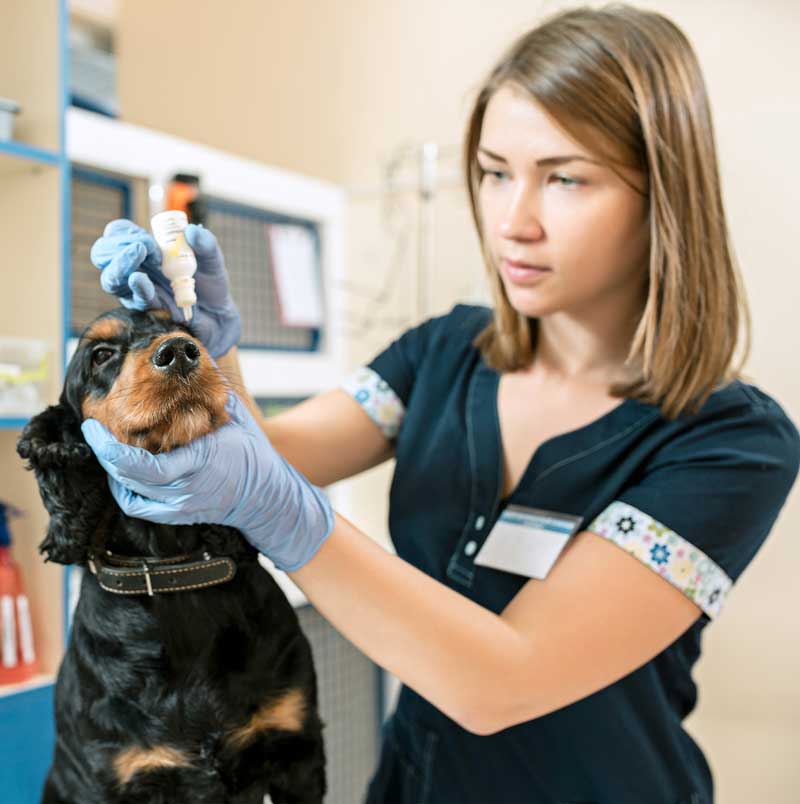 Veterinary use of CBD oil
While CBD is recommended to mitigate certain health problems of your pet, before starting treatment it is very important that you consult with the veterinarian.
He should do a full evaluation and guide you through the process so you can help your hairy to feel better, calmer and happier.
Your trusted veterinarian will know how to tell you the right dose in each case and will accompany you in the healing and recovery process of your pet.
Never medicate your furry without consulting a professional first.
Trying to administer CBD or any medication to your pet without a preliminary evaluation and without proper guidance could result in complications and in many cases losing your faithful partner.
So, now that you know all this, it's time to find the right CBD for your pet.
In our online store, we have the best products on the market. Find the one that interests you the most or contact us in case of doubt.
Subscribe to our newsletter
Subscribe and receive a 10% discount on your purchase.



Legal notice and privacy policy