Excellence is a habit. Buy your CBD enriched cream online.
Comprar cremas CBD
The creams enriched with cannabidiol by Higea CBD are high quality products for your care and well-being. Receive at home a high quality, organic and natural product.
What are CBD creams?
Manufacturers of cannabidiol (CBD) skin creams make their topical products to relieve pain and minimize inflammation. This makes CBD cream an interesting alternative for people with certain health conditions. Thanks to this, CBD-enriched creams have become very popular, and their demand has increased significantly.
Science has now discovered that the Cannabis Sativa plant contains a variety of chemicals, including CBD. Skin care products, such as CBD-rich moisturizer, generally contain little or no tetrahydrocannabinol (THC). This is important because THC is the psychoactive ingredient in marijuana that makes people high.
Below we look at all the benefits of CBD skin creams, as well as the conditions they can be beneficial for. We'll even tell you which is the best anti-inflammatory cream. We will also look at some of the possible side effects, as well as several particular items that a person may want to try.
So, if you are interested in buying CBD cream, read on and find out how this cannabidiol can change your life forever.
CBD Cream: Benefits
CBD is often added to oils, as is the case with hemp seed oil. After this, it is used as a component in skin creams and lotions. CBD has anti-inflammatory effects, according to this research. These effects may help relieve symptoms of certain skin conditions.
CBD-rich moisturizer can also help relieve joint pain. According to the Centers for Disease Control and Prevention in the United States, more research is needed to see if CBD products are as effective as ibuprofen and other pain relievers in relieving pain.
However, many people report experiencing an improvement in pain after using cannabidiol. It is also important to mention that broad-spectrum CBD, which contains no or only trace amounts of THC, is most often used in CBD skin cream. This is one of the reasons why sales of CBD-enriched creams have increased in recent years.
Full-spectrum CBD and CBD-isolated CBD are the other two forms in which this cannabidiol is also used. Also, because the creams tend to be thicker, they are often more beneficial for people who have dry skin.
Ointments, on the other hand, are made with oil and wax, but do not contain water. Because CBD creams can be absorbed faster than ointments, people often prefer them to treat muscle aches and pains.
Who can benefit from a CBD cream?
There are many benefits of buying CBD cream. In other words, applying CBD cream to the skin benefits not only the surface of the skin, but also underneath the skin. In other words, when a CBD-enriched cream is applied to the skin, it penetrates the dermal and sub-dermal layers of the skin.
And that's not all, it has also been shown that a CBD body cream for the skin, can help with a variety of ailments, according to the latest research. Below we describe the main conditions that can be treated with a CBD-enriched body lotion.
Eczema, psoriasis and acne
According to the American Academy of Dermatology Association (AAD), CBD's anti-inflammatory properties can help with the treatment of acne, psoriasis and eczema. This is due to its ability to decrease the inflammation that is associated with all of these skin conditions.
In addition, researchers have found no negative side effects from using a CBD facial cream, other than contact dermatitis, which can occur with any substance applied to the skin.
Arthritis
Some CBD products may have long-term therapeutic effects on inflammation and behaviors associated with arthritis, according to a 2016 report in rats. The main benefit of CBD, according to most studies, is not to act as a numbing agent or painkiller.
Instead, it has been found that CBD can help reduce the inflammation that causes arthritis pain. For people who suffer from arthritis and experience severe pain in their joints, a CBD body cream could be the therapeutic alternative they have been looking for.
Peripheral neuropathy
Peripheral neuropathy is a type of nerve damage that causes discomfort, numbness, and weakness in the feet and hands. The good news is that research has shown that CBD oil dramatically reduces pain in people with peripheral neuropathy. Therefore, many people with this condition have started buying CBD cream.
More clinical research is now being conducted on the effects and benefits of CBD in the treatment of pain and nerve damage. However, people with nerve damage, chronic neuropathic pain and peripheral neuropathic pain may benefit from a moisturizer rich in CBD and THC.
Jaw pain
According to a report published in 2019, people with temporomandibular disorder (TMD) may find an improvement in their condition after using CBD-enriched creams. This is an important finding because the condition can result in pain and stiffness in and around the jaw.
Things to consider when buying CBD cream
When looking for a CBD skin cream, there are a few things to think about. That is to say, it is not a traditional facial cream, like the ones you usually buy to prevent wrinkles or fight aging. Therefore, it is important to take into account the following aspects.
The dosage
The ingredient label on any CBD product should be read carefully as it will show the potency or dosage. The dosage is usually specified in milligrams (mg) in most CBD creams. A person may be able to start with a lower dose of cream and gradually increase the dose if appropriate.
A high potency CBD body cream usually provides 8mg per recommended application, while low potency CBD body creams usually provide 3mg. So if you want to buy a body lotion with CBD, check the label for proper use.
Environmental conditions
When buying CBD cream, it is important to consider whether the other skin ingredients are herbal, as well as the location and growing method of the cannabis plant. Also, we should not forget that some CBD extraction methods use harsh chemicals, which can be toxic to the environment and leave residues in the finished product.
That being said, only buy topical CBD products from reputable brands like Higea CBD.
The price
Because of the skin benefits of CBD, some CBD skin creams tend to be very expensive. It is an important aspect to consider, so a person should think about the price range of the product and how much they may need to buy it.
On the other hand, the price of a product like CBD cream does not always imply that it is of higher quality, or that it actually offers additional benefits. We therefore recommend that you carry out a thorough analysis of the product and make sure that the supplier is reliable.
For example, Hygea's CBD-enriched creams are 100% safe and are duly certified. In addition, each topical CBD product meets the highest quality standards.
What is the best anti-inflammatory cream with CBD?
While there are many CBD skin care creams, not all of them provide you with the benefits of this cannabidiol. That's why we want to tell you about what is currently consideredthe best anti-inflammatory cream with CBD: Face Rescue Cream. In this particular case it is a facial cream.
It stands out as a fast-acting CBD-rich moisturizer, which excels at transforming your skin and giving it a more radiant appearance. Not only that, it also gives your skin a fresher, healthier appearance. This face cream not only has moisturizing properties, but also soothing.
This is because CBD Face Rescue Cream has been created using liquid patch technology, which allows for the creation of an emulsion with sufficient fatty and watery particles. Because of this, the facial cream has the ability to penetrate the skin deeply, and deliver all the key actives via the subcutaneous route.
How to use CBD-rich moisturizer?
When buying a CBD cream the first thing you should know is that it is no different than any other body cream or facial cream currently on the market. That is, CBD-enriched skin creams are usually applied directly to the affected region of the body.
Both the skin surface and deeper muscle levels can benefit from a CBD cream or body lotion. They can also help a person sleep better by contributing to relaxation. CBD can also be used in salves, ointments and transdermal patches, not just CBD cream.
Do CBD skin creams have any side effects?
When talking about the side effects of CBD creams, we must refer specifically to the possible adverse effects of CBD cannabidiol in particular. In this regard we should highlight what research has discovered about the side effects of CBD.
For example, tiredness, diarrhea, and a change in appetite or weight are among the most common side effects of CBD products. This is according to a 2017 analysis and research.
Importantly, CBD medications, on the other hand, have fewer side effects than other medications used by doctors to treat the same conditions, according to the research cited above.
As far as contact dermatitis is concerned, this can be a side effect of CBD skin creams. However, it is worth clarifying that this can happen with any body lotion or face cream, not just CBD-enriched skin creams.
It must be said that some people may be concerned about the use of CBD in medicines. The good news is that CBD creams actually contain little or virtually no THC, which means you won't get high if you use them.
Features CBD Face Rescue Cream
Let's take a look at the main features of Face Rescue Cream with CBD:
As a body lotion, this CBD cream can condition, moisturize, and also provide softness to the skin. This is achieved by replenishing essential vitamins and minerals for the skin.
Face Rescue Cream also has the ability to restore the skin's natural moisture barrier, ensuring it always stays hydrated.
Another benefit of CBD Face Rescue Cream is that it can increase skin elasticity. They even provide protection for the most sensitive skin.
And that's not all, this CBD cream is also enriched with antioxidants and anti-inflammatories.
One of its best features is that it is a facial cream with CBD suitable for all skin types, including those with acne.
In Higea CBD we have the CBD Face Rescue Cream that you can buy at the best price in the market. We also have other CBD-enriched creams for sale, including Body Rescue Lotion and CBD Muscle & Joint Recovery Cream.
How do I apply Face Rescue Cream?
It is very easy to apply CBD skin cream; just follow these simple steps:
Gently apply once or twice to your face and neck. You should do it both in the morning and at night.
Be sure to place both hands on the sides of your face and press firmly.
Repeat these movements for 30 seconds.
Don't forget that you can use this cream on your neck and décolleté area as well.

Higea CBD meets all quality standards
Trusted CBD Cream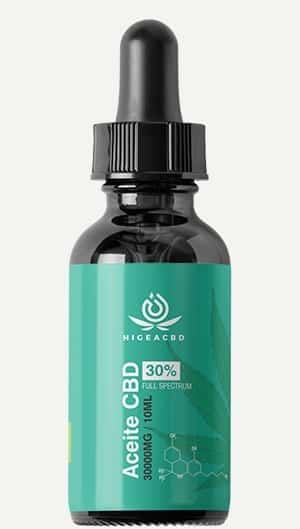 Topical CBD products range from lotions and ointments to the aforementioned CBD-enriched creams. As mentioned, CBD cream is applied directly to the surface layer of the skin, with the aim of providing relief, and even penetrates into muscle tissue.
CBD cream, as the name suggests, is a topical product that contains precisely that cannabidiol, but without the presence of THC, or in percentages that don't get you high.
It may contain the isolated compound CBD, i.e. a distillate containing CBD, as well as some other minor cannabinoids. It can also be a broad spectrum compound containing CBD, minor cannabinoids and terpenes.
The most important aspect of buying CBD skin cream is that it can be used to reduce pain and inflammation. Not only that, these CBD creams can also help to control various skin conditions when applied topically.
In short, we advise you to:


See opinions and testimonials

Check the product description

Inquiring about the manufacturing process

Assessing the quality of packaging and labelling
Subscribe to our newsletter
Subscribe and receive a 10% discount on your purchase.



Legal notice and privacy policy