CBD-enriched Healing Balm (300mg) is ideal for the treatment of skin conditions such as psoriasis, eczema, acne, itching, burns and allergies, as well as relief from inflammation and muscle pain. Butyrospermum Parkii butter or shea butter will leave your skin soft and supple.
50ml (1.6907 fl OZ.)
Suitable for all skin types.
Fast absorption.
100% vegan.
Not tested on animals.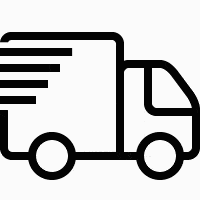 Shipping in 24/48 hours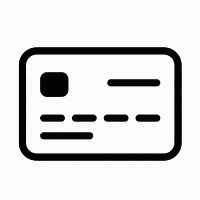 SAFE Payment











How to apply the Higea CBD healing balm?
We recommend applying Higea CBD Healing Cream directly to the affected skin area. For best results, it is ideal to massage the Healing balm gently into problem areas before and after activities.
Doing it this way will give your body the soothing relief and comforting calm it needs. Because Hygea CBD Balm is made from natural ingredients, it can repair and regenerate virtually all skin types.
Massage Hygea CBD Healing Balm into problem areas before and after activities to give your body soothing, comforting relief. This balm is made with natural ingredients that repair and renew all skin types.
Caution
Keep out of the reach of children.
For topical use only.
May cause skin irritation. Discontinue use if irritation persists.
Avoid use in eyes or mouth, rinse with water immediately in case of contact.
Composition of healing balm Higea CBD
Natural ingredients certified by the European Union:
Cannabis Sativa Seed Extract, Butyrospermum Parkii Butter, Prunus Amygdalus Dulcis Oil, Cannabidiol – derived from extract or tincture or resin of cannabis, Candelilla Cera, Cocos Nucifera Oil, Simmondsia Chinensis Seed Oil, Olea Europaea Fruit Oil, Helianthus Annuus Seed Oil, Tocopherol
The great thing about Hygea's healing balm is that it is a cream enriched with all the goodness of cannabidiol CBD. Because it contains vitamins and minerals, it provides some of the best regenerative benefits for your skin.
Your skin absorbs the healing hemp balm after topical application, thereby stimulating the cannabinoid receptors. In addition to providing calm and soothing relief, Healing balm also gives your skin a much softer and more supple feel.
The composition of this healing cream includes:
Organic CBD Oil with Phytocannabinoids
Vitamin E
Tocopherol
Candelilla wax
Organic coconut oil
Organic chamomile oil
Organic Jojoba Oil
Organic calendula oil
Organic Shea butter
Higea CBD Healing Balm is a healing cream that provides you with all the therapeutic benefits of cannabidiol in one product. Thanks to its properties, topical balms with CBD have become very popular in recent years.
CBD has been shown in recent research to help relieve pain and inflammation. In this sense, Hygea's CBD balm is formulated with the active ingredients of cannabidiol to relieve various painful skin disorders.
Healing Balm by Higea CBD, as it is also known, is a CBD balm ideal for sensitive, infected or damaged skin. In this article we look at some of the various applications of this healing balm and its potential benefits.
What is a CBD-enriched healing balm and what is it used for?
A CBD balm is basically a solid oil that transforms into a liquid oil once it is applied directly to the skin. The healing healing cream of Higea CBD, besides being nourishing, offers your skin a protective barrier.
An important thing to note is that balms differ from moisturizers in that they do not contain water. As a result, they are extremely concentrated, so you only need a little bit to get the desired benefits.
Balms and moisturizers are great for giving your skin a smooth appearance. In addition, the healing balm Higea CBD combats dry and flaky skin. Not only that, CBD healing balms can be used for a variety of things.
Muscle and joint discomfort caused by strains, arthritis, sprains, back pain and bruises can be temporarily relieved with a balm with analgesic properties.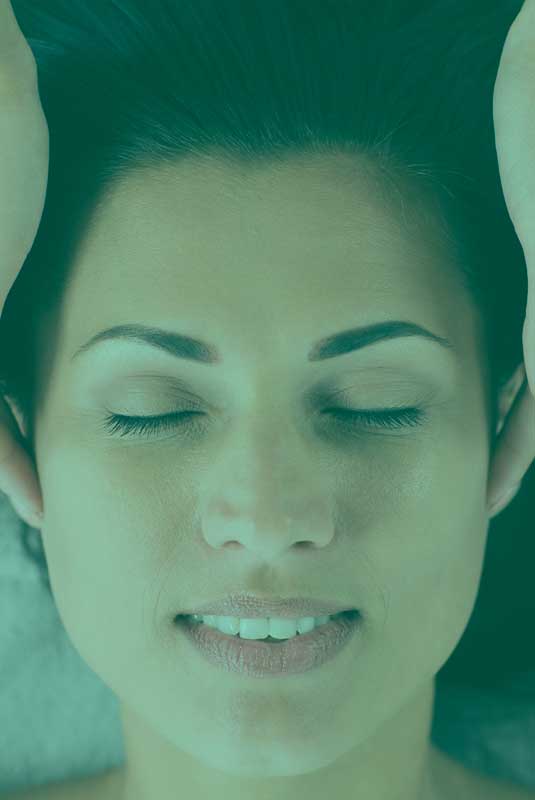 Properties and benefits of Healing Balm Hygea CBD
Higea CBD Healing Balm is now available as a treatment for a wide range of skin conditions. Currently you can get it in its 50 ml presentation, with a concentration of 300 mg of CBD to enhance its effects.
This hemp balm has been made to bring you relief from all those uncomfortable and annoying skin conditions. Accordingly, Higea CBD Healing Cream can be used to treat the following skin disorders:
Acne.
Skin rashes.
Minor burns.
Inflammation.
Tension.
It also promotes healing.
In addition, the natural ingredients in Hygea's CBD balm provide a range of restorative benefits for your skin. Whether you suffer from wounds or rashes, or even require a healing cream as an after-treatment for tattoos, Higea CBD therapeutic ointment helps you with all your ailments.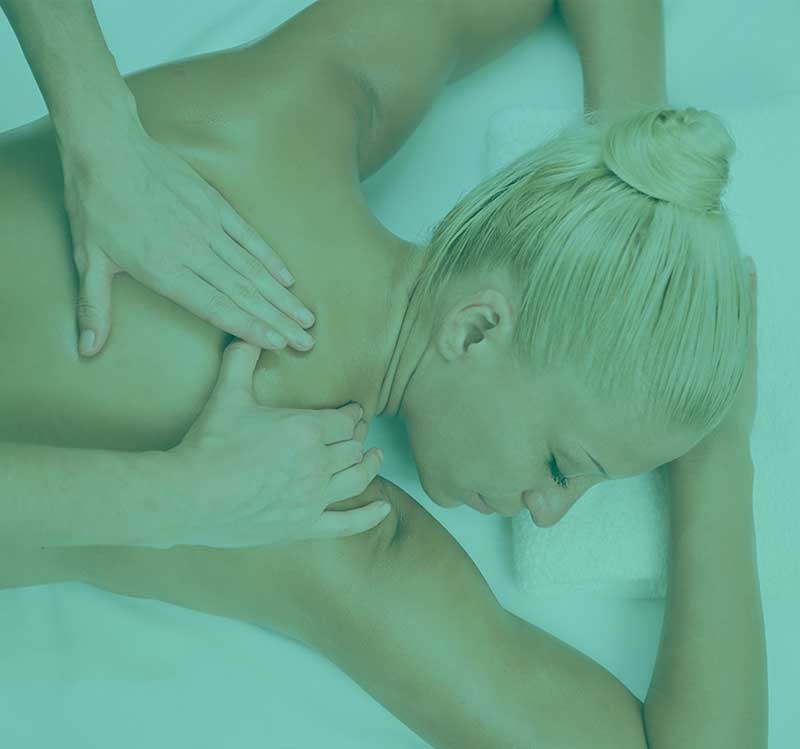 Features healing healing cream with CBD
Hygea CBD skin balm is made from a blend of oils, butters and waxes. This is, in fact, the basis of every balm, but additional elements such as essential oils and other substances are incorporated, which vary according to the intended use of the product.
As mentioned above, CBD balms, unlike creams and oils, do not contain water. Some bases are more suitable for CBD balms than others.
Next we analyze a little more in detail, some of the components of the Healing balm Higea CBD:
Shea butter
The nut of the African shea tree is used to make shea butter, one of the main ingredients of the healing balm. The shade of raw butter is characteristically yellow, but turns white after refining. Shea butter is rich in natural vitamins and fatty acids, all of which help to nourish the skin.
Calendula oil
The calendula oil in the healing cream Hygea CBD is useful because it promotes skin regeneration in dry and damaged areas. This is because it provides antibacterial and anti-inflammatory effects. Its healing properties come from its ability to increase blood flow and oxygen to the skin.
Jojoba Oil
Jojoba oil also has antibacterial properties and vitamin E. In addition, its anti-inflammatory effects help soothe inflamed skin and prevent acne breakouts. It is also a potent moisturizer, and can even soothe sunburn.
Coconut oil
Coconut oil has been incorporated into Hygea's hemp balm as it prevents dryness by trapping moisture. It also helps to remove pollutants and soothe inflamed skin. Additionally, it provides a barrier that protects the skin from environmental toxins, and also helps to improve skin texture.
Why use Higea CBD Healing Cream?
Skin conditions are skin disorders that affect the surface of your skin. Several of these conditions can cause rashes, swelling, itching, and other skin abnormalities. While some skin disorders are caused by genetics, others are a consequence of lifestyle.
Medications, lotions and balms, as well as lifestyle changes, can be used to treat skin conditions. In this regard, we recommend the use of Higea CBD Healing Healing Healing Cream as it provides relief from many of the most common skin conditions.
Here are some of the skin conditions that can be treated with Hygea's CBD balm:
Eczema
One of the most common types of eczema is atopic dermatitis. Although the specific etiology of this condition is unknown, it is believed that genetics, environment, and the immune system may play a role.
Eczema can affect the face, hands, and feet, as well as skin folds. Dry, scaly, itchy skin is common, and repeated scratching can result in a thickened region.
Although allergies are common in people with eczema, allergens do not cause eczema. Healing balm Higea CBD can be used to alleviate symptoms, thanks to its soothing properties and its ability to relieve rashes.
Urticaria
Hives are the familiar hives, swollen, red, itchy, inflamed patches that can appear on the skin. Medications, food, and insect bites are common causes of hives. Hives usually go away in 2 to 4 hours. However, hives can last for months or even years in some people.
You can treat the symptoms associated with hives with CBD healing balm, and soothe the itching as well as the inflammation caused by hives. It's also a good idea to avoid the trigger, whatever it is.

EXCELLENCE IS A HABIT
Regenerating treatment for your skin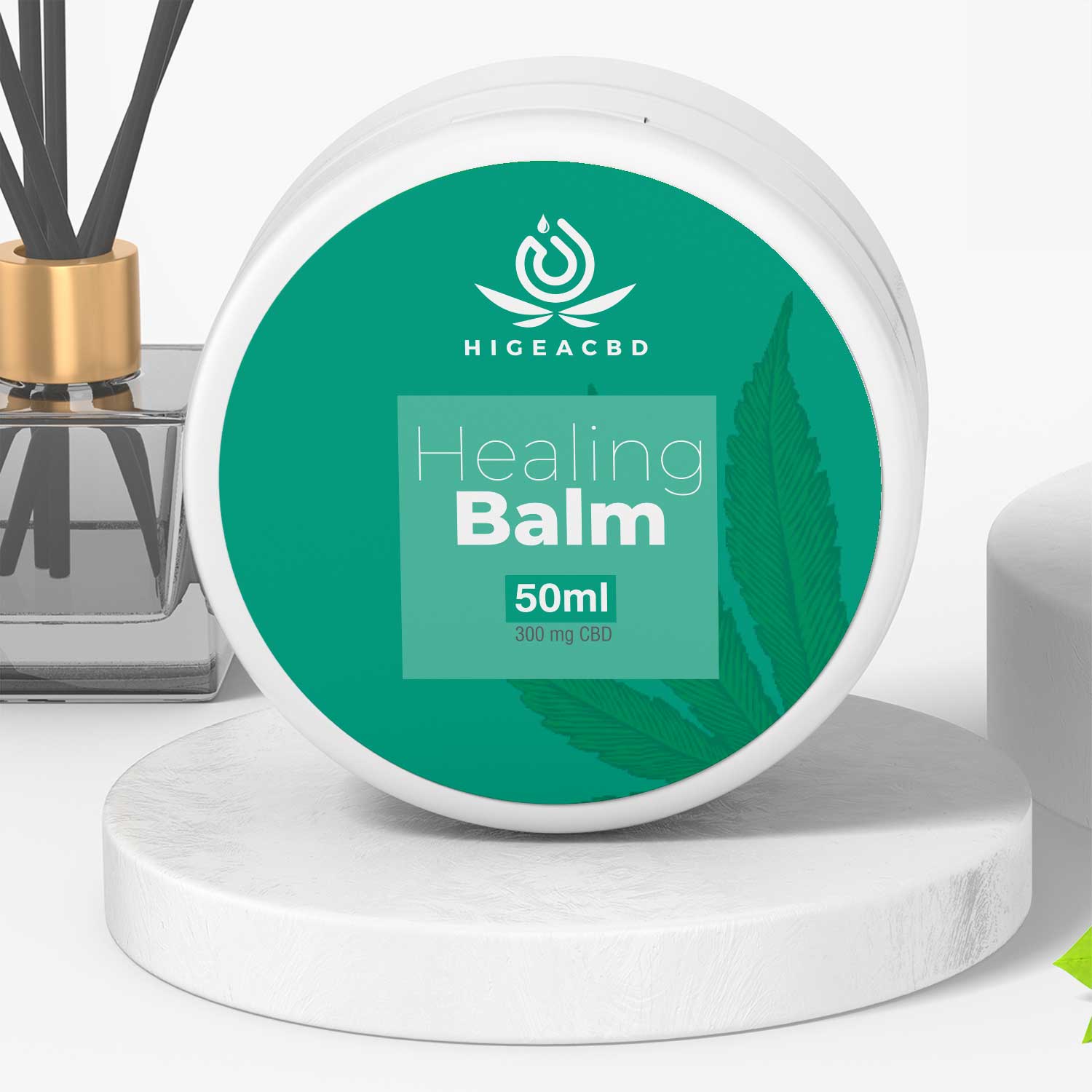 Acne is a skin condition caused by clogged hair follicles and sebaceous glands, which are often caused by hormonal fluctuations. Acne includes not only pimples on the face, but also blackheads, cysts and nodules. In addition, it can appear in other regions of the body, such as the back and chest.
The properties of Hygea CBD balm are ideal for treating the symptoms of acne. This is because CBD can soothe the irritation caused by the condition, significantly reducing the redness. Not only that, CBD can also control oil production in the skin.

Tratamiento natural
Feel good
Psoriasis
Psoriasis is a skin condition that causes itchy, red, scaly patches on the knees, elbows, trunk, and scalp, mainly. While it is a chronic condition, and has no cure, its symptoms can be treated with hemp balm with CBD.
Due to its anti-inflammatory properties, Higea CBD Healing Cream can give you relief from the inflammation caused by red spots. It also helps treat dry and chapped skin due to the vitamins and minerals it contains.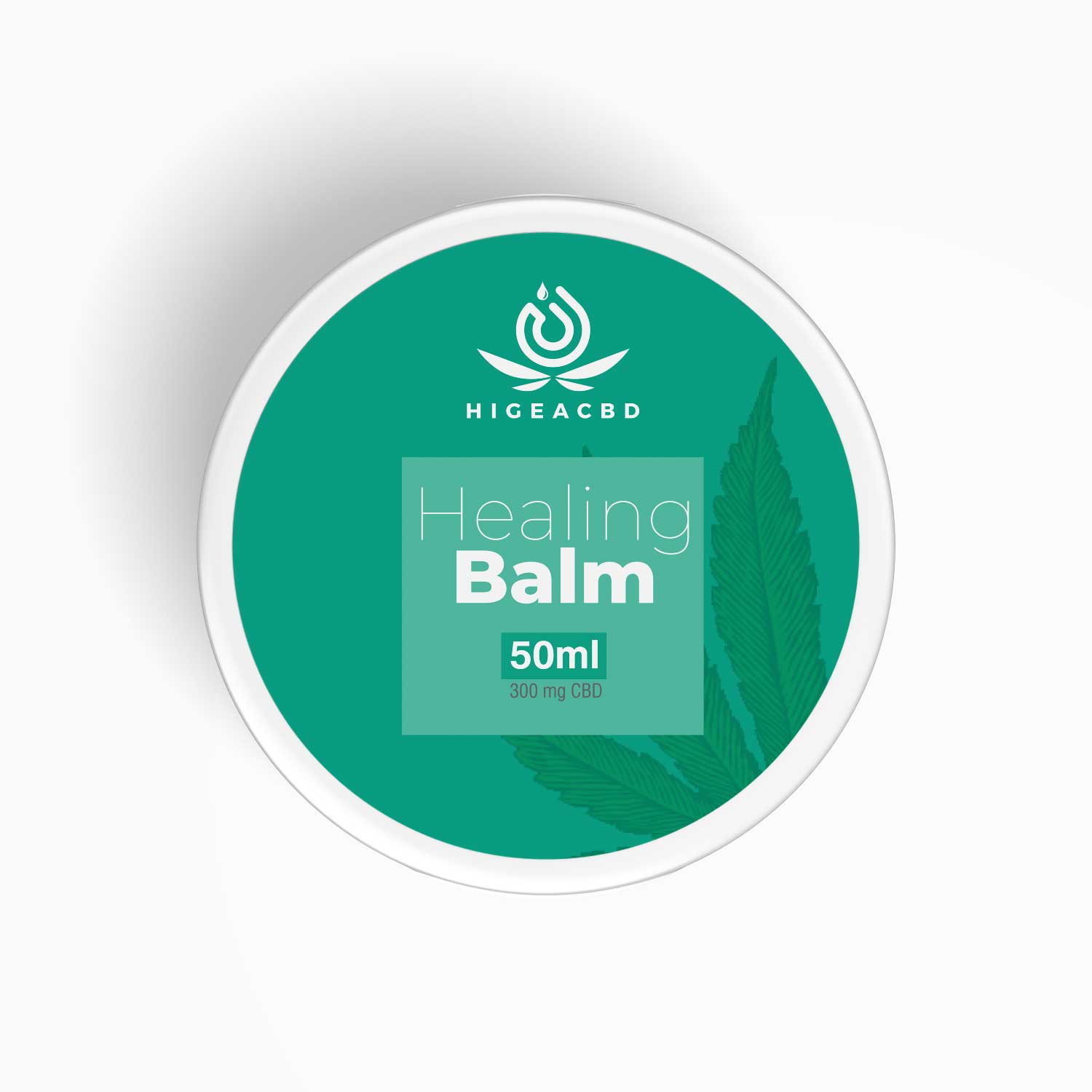 Legal notice and privacy policy