Wholesale CBD
If you want to sell HIGEA CBD oils we give you all the facilities
At Higea CBD we take care of everything you need to serve your customers our CBD oil. We have the certification of organic product.
Cannabidiol-rich hemp oil (CBD), grown organically, without pesticides, fertilizers or heavy metals. With the highest quality and safety.
Available in 4 concentrations
Full spectrum
Rich in Omega 3-6 and natural antioxidants
THC less than 0.2% (legality of CBD in Spain)
Tobacconists
Smokers seek CBD as a way to calm anxiety. The future of the tobacco industry goes through CBD.
Herbalists
Very close to the world of health and with a base of cleries looking for products that offer well-being. HIGEA CBD oil is a perfect choice for your clientele.
Growshops
The most important stores in the world of cannabis. Our high quality CBD oil product is key to this type of business.
Gyms, Crossfit
CBD oil is ideal for the rest and muscle recovery of any athlete. It is a product very close to your type of clientele and that has a direct impact on your health. If you want to improve your WOD in crossfit, CBD oil can help you.
Other physical stores
If you have a store located in your city and you want to offer your customers a healthy, legal and high demand product, HIGEA CBD oils are your answer. We help you promote it.
Online stores
If you have an ecommerce and want to expand your CBD oil catalog with the brand name HIGEA CBD, contact us. We offer a large profit margin with which you can work offers and discounts.
PROFESSIONALS in the CBD oil sector
We are specialists in the production of oils with high concentration of CBD. Our goal is to take care of the health and well-being of our end customers, whether for an ailment, improving health, calming anxiety, helping to fall asleep or increasing athletic performance.
Contact us indicating your tax data, your store either physical or ecommerce and your means of distribution. We'll give immediate response.
Email: [email protected]
Whatsapp: +34 617 08 55 67
What we offer you
Advice
We respond and advise you on any questions that may arise, both of our products, and so that you can sell them to your customers correctly.
Marketing
We help you in your goal of getting customers locally and making yourself known as a CBD point of sale. We also have exhibitors designed to make the product stand out to your customers and they ask you themselves.
Benefits
Our offer will give you a great profit margin and a loyal clientele thanks to our quality products and with proven effectiveness in the experience.
Fill out the form and request our catalog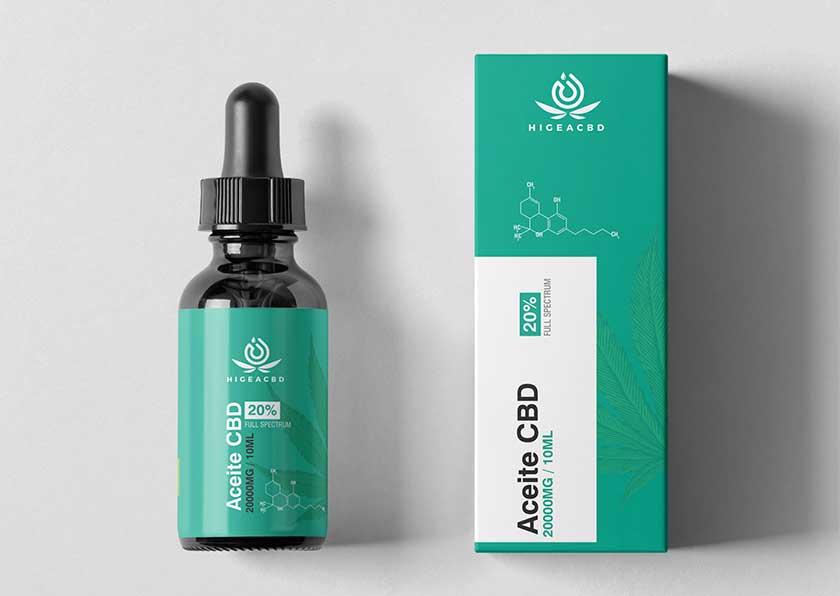 Higea CBD is pleased to present the exclusive line of CBD oil-basedcosmetic products, developed entirely in the Netherlands. Four innovative products of the highest quality, created to meet the needs of the most careful and demanding consumers.
Thanks to CBD, present in high concentration in the four formulations, the proposal we presented from our laboratory is truly distinctive.
What is Higea CBD Oil?
Its differential ingredient from the plant should not be confused with hemp seed oil, already present on the market for some years.
Cannabidiol, better known as CBD, is a molecule naturally contained in the Cannabis Sativa L plant,extremely innovative and with scientific studies and research behind it. They support its beneficial properties for skin health.
A unique opportunity to be able to present something different to an audience in search of new proposals that work and, at the same time, are safe and effective, such as the products of the Higea CBD line.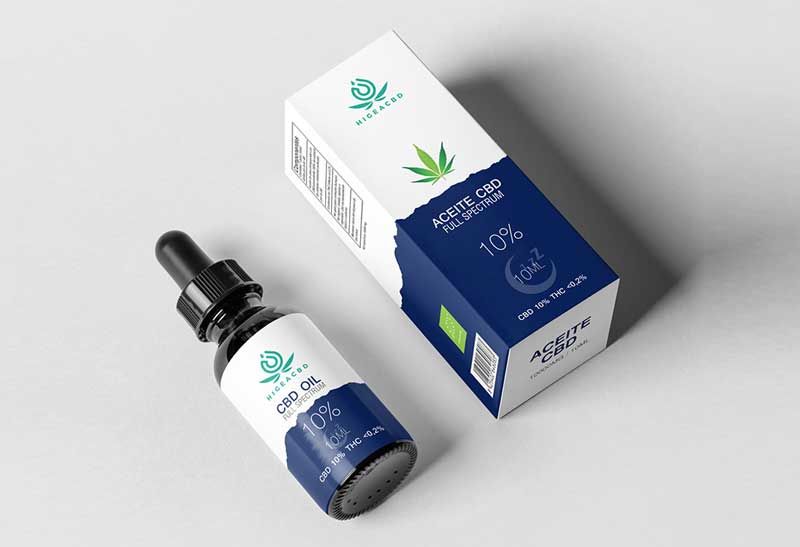 CBD oil, relief and natural care
Higea CBD, our CBD-rich organic hemp oil extracted from Sativa L Cannabis plants. duly certified for industrial use and grown organically in the Netherlands.
The oil with higher cannabidiol content that allows a comfortable and controlled dosing, with greater durability.
A natural solution based on organic hemp oil rich in Cannabidiol from high quality and high purity ingredients available in various concentrations of CBD, the non-psychoactive molecule of the plant with various therapeutic applications.
This vegetable oil, rich in Omega 3-6, is produced according to the highest standards of safety and quality. Topically applied it has natural antioxidant, anti-eborreic and emollient effects.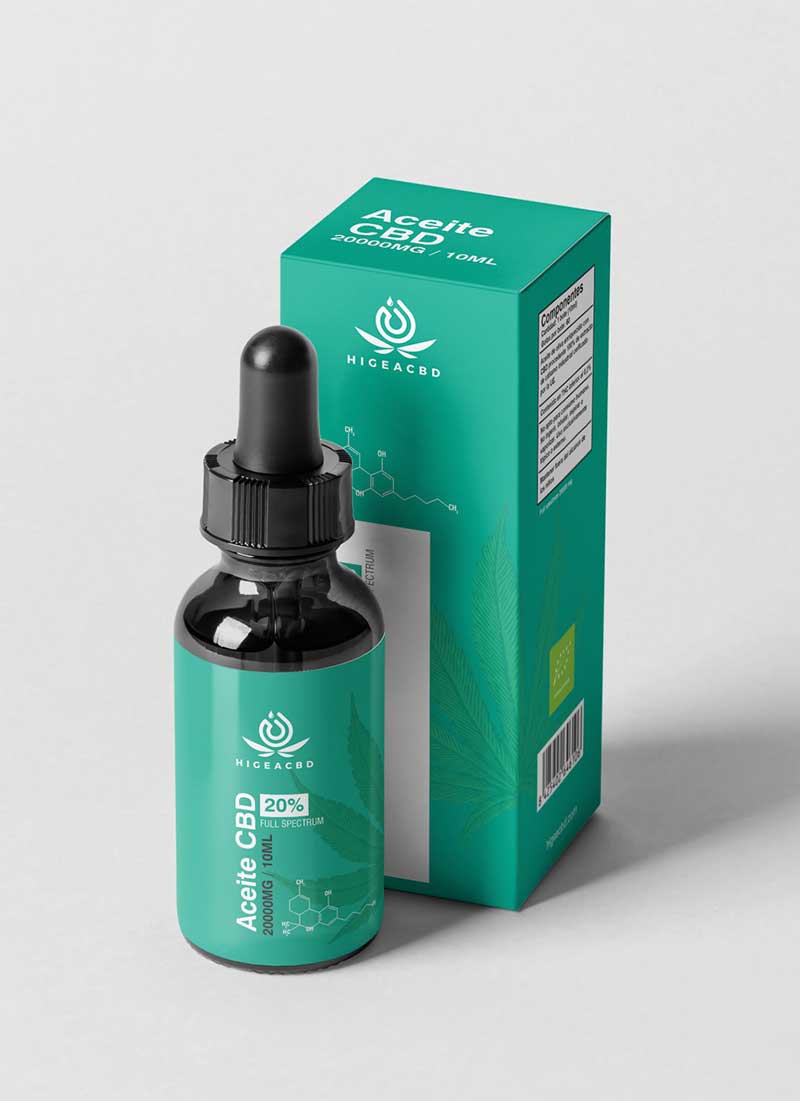 Warranty and quality "Made in Holland"
The perfect "recipe" of Higea CBD, a company with a long experience in cannabis extracts,has always chosen to include uniquely and exclusively high quality ingredients in its products. Although the distinctive feature of the line is the presence of Cannabidiol, a line of products such as Enecta, whose objective is the superior quality, cannot fail to contain the best ingredients, such as hemp seed oil, present in the 5 formulations.
Already known in the world of cosmetics, thanks to the presence of fatty acids such as Omega 3 and Omega 6, hemp seed oil gives our products emollient properties, which act in depth and help preserve the skin from redness, irritation and inflammation, either by dehydration or by the action of external atmospheric agents.
The hemp plant offers a precious oil that is a true elixir of youth because it is naturally rich in antioxidants; in particular, in these products, CBD has a synergistic action with the other components of the different formulations, improving the already established activities of the other ingredients present.
Each of the 5 compositions has all the elements present in the best cosmetic formulations, such as hyaluronic acid of plant origin, with a moisturizing and lifting power, or jojoba and coconut oils, with moisturizing, nourishing and protective properties. Finally, there is no shortage of vitamins C and E, with important antioxidant properties, which slow down the processes of cellular aging and depression of the immune system, eliminating free radicals.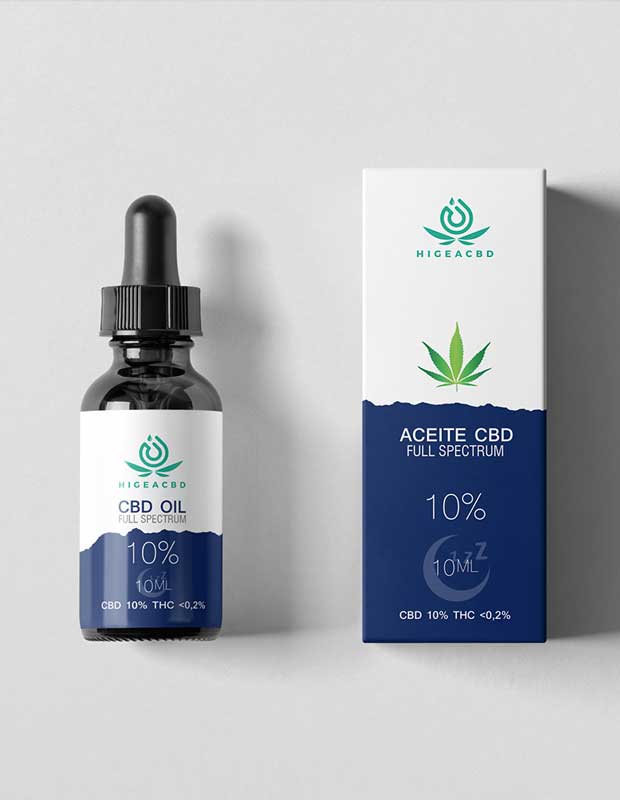 Quality and safety at the highest level
The products of the Higea CBD olive company are manufactured in the Netherlands, in accordance with the GMP cosmetics standard (UNI EN ISO 22716), which guarantee quality and safety at the highest level of the sector through process control.
In addition, notification to the CPNP, in accordance with the legal provisions, allows its free distribution throughout Europe.
Ingredients, including CBD and hemp seed oil,come from crops developed in accordance with GACP's principles of environmental sustainability and good agricultural practices.
We use only certified seeds that we grow without forcing their growth, respecting the natural cycle of plant development, without using chemical agents or pesticides.
In terms of safety, our formulas do not contain parabens or silicones and the absence of the 5 main heavy metals (Cadmium, Lead, Chromium, Mercury and Nickel) is tested.
Finally, to meet the needs of the most demanding consumers, the products are tested specifically in the laboratory for the most sensitive skins.
Subscribe to our newsletter
Subscribe and receive a 10% discount on your purchase.



Legal notice and privacy policy