Excellence is a habit. Buy your CBD oil online to remove your barriers and overcome your limits.
Buy high quality CBD oils
All Higea CBD oils are duly certified and 100% safe. That's why our customers can rest assured that when they buy a CBD-enriched oil they are taking home a product of unquestionable quality.
CBD cannabidiol oil is extracted from the Cannabis sativa plant. After removing the tetrahydrocannabinol (THC) and terpenes, CBD oil simply has CBD as the active component. Today, many people are looking to buy CBD oil because of the multiple health benefits it provides.
For starters, CBD does not have the same psychoactivity as marijuana, although it works as a sedative, making it an excellent treatment for pain and other symptoms. All without the mind-altering effects of marijuana or certain pharmaceutical drugs.
The oil is created by diluting the CBD extract of the cannabis plant with a carrier oil such as coconut oil, or hemp seed oil. For several years now, CBD has gained popularity in medical research due to its therapeutic benefits in the treatment of chronic pain and anxiety.
CBD oil is increasingly being used as a dietary supplement and as a topical oil. CBD is a chemical that operates throughout the body, including in some regions of the brain, and therefore has become of interest among the scientific community.
CBD is derived from the hemp plant, but unlike its counterpart, tetrahydrocannabinol (THC), which produces the psychoactive effects associated with marijuana, CBD does not get high. In fact, this cannabidiol has benefits for overall health and well-being. As mentioned above, when cannabis is extracted from the plant, it is mixed with a carrier oil, such as olive or coconut oil, to increase bioavailability.
CBD oil is not a controlled substance in many countries, contrary to popular misconception. Its THC concentration, on the other hand, is strictly regulated. For example, in Higea CBD oils, the THC content is less than 0.2%, so there is no problem in acquiring it. CBD oil with a higher THC level may be available for purchase online, but is not legal.
What is CBD oil used for?
Different studies have revealed that CBD can help with a variety of medical problems, including refractory epilepsy, chronic pain, depression
anxiety
and acne. However, because much of the study is performed in animal models, more robust data are needed. Still, the findings to date are promising.
A
systematic evaluation
of the long-term efficacy and safety of CBD in the treatment of epilepsy found that there are inadequate data to support its long-term efficacy and safety. However, it shows that small daily doses were safe in a small group of people for a short period of time, albeit in extremely small amounts.
Animal studies suggest that CBD may be effective for osteoarthritis in the form of a topical treatment for the
inflammation
or
joint pain
. In one study, people with multiple sclerosis
multiple sclerosis
reported less pain and muscle spasms.
Early research on the use of CBD in the treatment of anxiety and depression has yielded some promising results, albeit in very small samples.
A research study analyzed the relationship between
anxiety and public speaking
. The results indicated that a very particular amount of CBD (300 mg) had anti-anxiety benefits.
For its part, a second study reported on the unique case of a young man suffering from
post-traumatic stress disorder
. CBD oil was found to help the patient reduce his anxiety safely, and also allowed him to sleep better.
It is a full spectrum CBD oil
When buying CBD oil for the first time, you may encounter full-spectrum oils, as well as isolated oils. Not having experience with CBD, you may think that there is no significant difference between full-spectrum CBD and isolated CBD.
Full spectrum CBD oil is the preferred type of oil. We will explain what Full Spectrum CBD is so that you can understand why it is the most recommended CBD oil.
The first thing you need to understand is that the entire range of CBD is derived from the hemp plant, which also includes other cannabinoids. Terpenes, essential vitamins, proteins, fatty acids and small levels of THC are included, as well as other natural components of the hemp plant.
Full-spectrum CBD oil is so called because it contains all the benefits of the hemp plant. Full spectrum refers to the fact that you get everything, not just CBD cannabidiol.
Raw" CBD oil, on the other hand, is known as isolated CBD. It is pure and isolated CBD, as its name suggests. However, apart from CBD, it does not include any other chemicals or cannabinoids. To obtain CBD isolate, the material is stripped of all other plant chemicals, including beneficial compounds, and only pure cannabidiol is extracted.
The reason why full-spectrum CBD oil is better than isolated CBD is because it gives you the entourage effect at its full potential. Because all the components of full-spectrum CBD work together, the entourage effect suggests that there is a greater benefit.
Therefore, full-spectrum CBD oil contains components that can provide more and better medicinal benefits.

Can relieve pain
Endocannabinoids are neurotransmitters produced by the human body that connect to cannabinoid receptors to regulate important nervous system activities, such as pain.
Why is this important? Well, because CBD inhibits the activation of endocannabinoid receptors, which reduces inflammation and neurotransmitter interaction. Science has found CBD oil to be useful in the treatment of pain in disorders such as multiple sclerosis and rheumatoid arthritis.

Can be used as an antidepressant
CBD has the ability to act on serotonin receptors in the brain. These receptors are responsible for controlling neurological functions such as mood, anxiety, and social behavior. As a result, CBD oil is used to treat insomnia, anxiety, depression and any form of post-traumatic stress disorder.

Combats acne
CBD oil inhibits the excessive secretion of sebum by sebaceous gland cells. Not only that, it works to reduce inflammation by inhibiting the activation of "pro-acne" chemicals, such as inflammatory cytokines. In other words, you can use CBD as a natural treatment for acne.

Neuroprotective properties
CBD has a great impact on the treatment of neurological disorders such as epilepsy, Parkinson's disease and multiple sclerosis. This is because it acts on the endocannabinoid system and other brain receptors. Therefore, its neuroprotective properties may help to combat these diseases.

Cardiovascular health
Another reason why it is good to buy CBD oil is because it contains potent antioxidant and stress-relieving qualities that help reduce heart-related inflammation and cell death. CBD can help reduce blood pressure due to its anxiolytic and anti-stress characteristics.
What does CBD oil 5%, 10%, 20%, 30% mean?
There is one important aspect to keep in mind when buying CBD oil, especially if you are buying it for the first time. We refer to the percentage that usually appears on the label of each bottle of CBD oil. That is, 5%, 10%, 20%, and 30%. This is basically the concentration of CBD in each bottle.
It is true that reading the label of a CBD product can sometimes feel like reading a math paper. CBD potency is often misunderstood due to the use of percentages, milligrams and milliliters.
When we talk about the intensity of a CBD product, we are talking about how much Cannabidiol there is per volume. It can be difficult to determine potency, and some product labels do not make it clear how strong a product is or how potent a dose it provides to the user.
The milligram (mg) amount is the most important metric, and usually refers to the total amount of cannabinoids in the product. When the CBD category was first launched, CBD concentration was often shown in percentages, but the milligram (mg) amount is the most important metric and generally refers to the total amount of cannabinoids in the product.
While there are many factors to consider when purchasing CBD oil, knowing the potency of the oil is critical to properly analyze both price and performance as you define a CBD regimen that works for you and your body.

Higea CBD meets all quality standards
Trusted CBD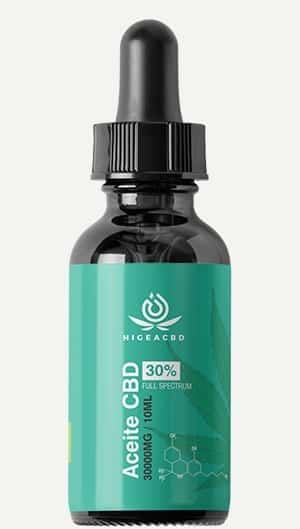 Imagine you have two bottles of CBD oil. The first is a 10 ml bottle that says 1000 mg CBD on the label, and the second is a 20 ml bottle that also says 1000 mg.
Although both bottles contain the same amount of cannabis (1000 mg), they are of different concentration. The CBD oil in the 10 ml bottle contains 10% CBD, while the CBD oil in the 20 ml bottle has 5% CBD, which means you will get half as much CBD per drop.
Understanding the intensity per drop of CBD is important, as it will allow you to set your dosage. Let's look at this in more detail:
1 bottle of CBD oil of 10 ml is equivalent to 200 drops of CBD. Therefore, to calculate the mg per drop, just divide the total mg of CBD by the number of drops.

In other words, you divide: 1000 mg / 200 drops (10 ml) = 5 mg of CBD per drop.

In the case of the 20 ml bottle of CBD oil, you have 40 drops, which means that each drop is equal to 2.5 mg of CBD. This is the same amount of cannabidiol that has been diluted in a larger volume of carrier oil. That said, each drop contains less CBD.

The 10 ml bottle, on the other hand, has twice the intensity. This means that you need twice as many drops from the 20ml bottle to get the same dose.
In short, we advise you to:


See opinions and testimonials

Check the product description

Inquiring about the manufacturing process

Assessing the quality of packaging and labelling
What percentage of CBD is best for you?
If you are new to CBD, it is best to start by using CBD oil. These oils are usually sold in a small glass dropper container. Buying a 10 ml bottle of CBD is the most recommended method to determine if CBD oil is good for you.
As mentioned above, the CBD percentage of each bottle is indicated on the label. CBD oil usually has 5 or 10%, although here at Higea we offer oils with up to 30%. A 5% CBD oil contains half the amount of CBD per drop as a 10% CBD oil, making it less expensive.
It is also worth mentioning that a 10% CBD oil would require fewer drops than a 5% CBD oil to have the same effect. Therefore, it is a good idea to start with a 5% CBD oil and see how your body reacts before determining whether or not to increase the dosage.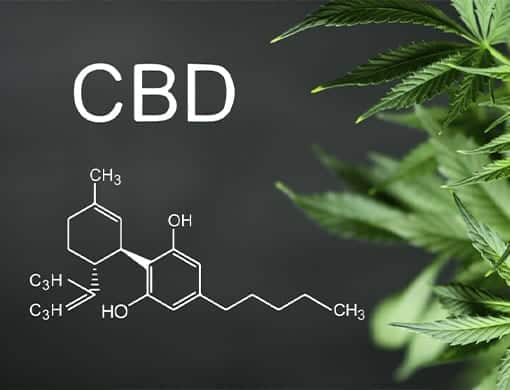 Subscribe to our newsletter
Subscribe and receive a 10% discount on your purchase.



Legal notice and privacy policy