Our CBD oil 30% full spectrum or full spectrum, is a natural product made with cannabidiol extract extracted from Cannabis sativa. If you are looking for the most potent CBD oil, Higea CBD brings you its 30% CBD oil. Inside this 10 ml bottle. you will find a huge range of terpenes and cannabinoids, using coconut oil as a carrier. We seek your well-being, so all Higea CBD oils pass independent tests, to have guarantees of what each bottle contains. Each bottle contains 200 drops that will last for 2 full months for most people.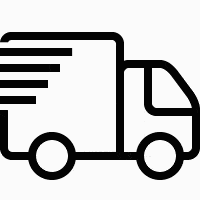 Free shipping in 24/48 hours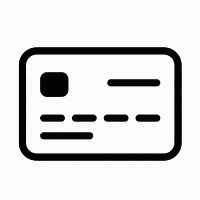 SAFE Payment











What each bottle of CBD oil contains 30%
CBD is a molecule that brings many benefits and without the psychoactive effects of THC: another molecule present in the marijuana plant. Our CBD oil is extracted in laboratories in the Netherlands using the super-cryptic CO2 process, which is the most reliable and safe process. Each bottle of 30% Higea CBD gives you 3000 mg. of FULL Spectrum CBD from 100% natural and GMO certified organic growing hemp. McT carrier oil (chain of triglycerides from coconut) provides the latest elements and also contains other cannabinoids to a lesser extent that enhance and act in a similar way: CBD, CBG, CBC and terpenes. The union of all is what makes it a CBD Full Spectrum oil and provide what is known as the"entourage effect".
Thanks to our strict quality controls, our 30% Higea CBD bottles always contain a percentage of less than 0.2% THC. Your mind and body will only receive the benefits of CBD. For topical use.
Why choose CBD oil 30%?
Natural product.
Control the dose based on your weight and need.
With only 2/3 drops you will notice its effects
How to use
Shake before use. External use.
HigeaCBD CBD oil can be easily dosed thanks to the built-in dropper. We provide a table with the recommended dose. Higea CBD CBD oil does not cause any psychoactive effects and has no side effects, so you can use it at any time of the day.
Dosage of Higea CBD oil at 30% – 3000 mg
Analytics and Security – Certificate of Analysis (CoA)
| | | |
| --- | --- | --- |
| | | |
| | | |
| | | |
| | | |
| | | |
| | | |
| | | |
| | Tetrahydrocannabidivaniric Acid | |
| | | |
| | Tetrahydrocannabinolic Acid | |
| | | |
| | | |
| | Δ9 - Tetrahydrocannabinol | |
| | | |
| | | |
What is CBD oil 30% for?
We extract 30% CBD CBD oil from Higea CBD by super-cryptic CO2 extraction method,in Laboratories in the Netherlands. It is the most reliable extraction method with the highest guarantees. On the product sheet you have the COAS (laboratory test) with the exact quantities of each component.
The sativa cannabis plant contains more than eighty phytocannabinoids among which cannabidiol or CBDstands out, as it is popularly known for its multiple therapeutic properties.
Because, unlike THC(Tetra hydro cannabinol), ithas no psychotropic properties.
The maximum concentration we have available is 30%, it is one of the highest concentrations on the market. It is a full spectrum or CBD, andcan provide the relief and well-being you so need to lead a normal, active and happy life.
CBD Drops
CBD drops are obtained from the cannabis indica or cannabis sativa plant, the same plants that produce marijuana when dried. Interestingly, CBD works in the same way as marijuana in terms of pain relief, anxiety reduction and appetite stimulation. But unlike marijuana, CBD drops don't produce the euphoric effects; that is, they don't get you "high".
CBD has also shown potential in the treatment of epilepsy. As mentioned before, CBD is one of the two compounds in cannabis that have the most health benefits. The other compound, tetrahydrocannabinol (THC), is responsible for the psychoactive effects. Although certain trace levels of THC may be present in CBD products, CBD anxiety drops generally do not include THC.
What are the health benefits of CBD drops?
The actual mechanism of CBD activity is unknown. However, research has revealed that CBD drops effects, have a lower affinity for cannabinoid receptors in the brain, compared to THC. In fact, THC binds to these molecules to produce its psychoactive effects.
CBD is believed to affect other receptors, such as the opioid receptors that govern pain and the glycine receptors that regulate serotonin, the "feel good" hormone and neurotransmitter. Those who regularly use CBD drops suggest that it can help with a wide range of health problems, including:
Chronic pain.
Depression.
Acne.
Muscle spasms.
high blood pressure
What is the recommended dosage of CBD drops?
There are really no guidelines on how CBD drops should be used. However, we know that CBD oil is commonly taken under the tongue. Most oils come in 10 ml dropper bottles, as in the case of the Higea CBD Drops.
Each bottle of Higea CBD oil contains 200 drops that allow you to enjoy the health benefits for up to 3 months. While there is no "universal" dosage of CBD oil at this time, the daily dose can vary from 5 to 25 mg. This depends on the needs of each person and the condition being treated.
Calculating the exact amount of CBD per millilitre of oil can be tricky. Some tinctures have concentrations of 1500 mg per 30 ml, while others have concentrations of 3000 mg per ml, or more. But don't worry, at Higea CBD we have a guide to taking CBD drops and calculating the most appropriate dose.
CBD drops side effects
As with virtually all medications, it is possible to experience some side effects when consuming CBD drops. Some of these effects include:
CBD oil can also stimulate liver enzyme activity (a marker of liver inflammation). Therefore, people with liver problems should use CBD products with caution. It is best to do this under the supervision of a doctor who can monitor liver enzyme levels in the blood on a regular basis.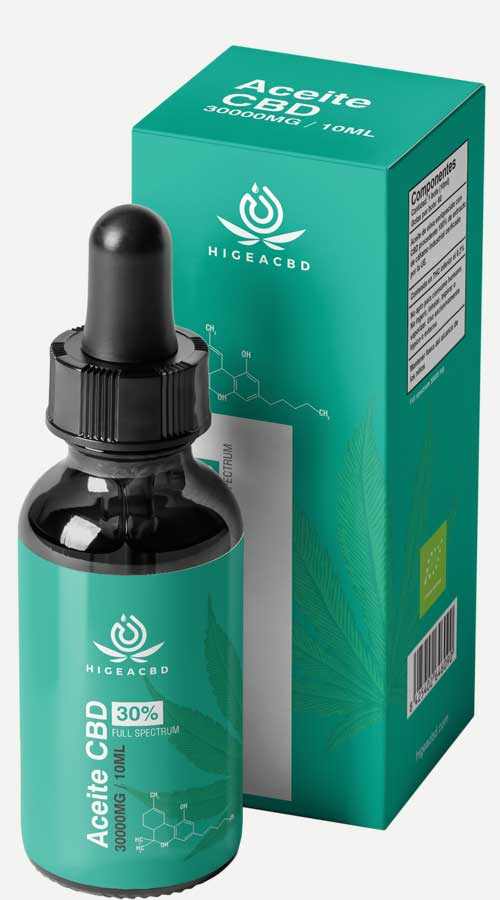 What does CBD oil do 30%?
CBD, a family of phytocannabinoids that is as the organic compounds present in the
marijuana
or cannabis plant are known by its scientific name, have the
property of activating the cannabinoid receptors CB1 and CB2
which, in turn, exert action on the endocannabinoid system.
This system acts as a regulator helping the body maintain the homeostatic balance between the different biological systems that make up it.
Although there is still no conclusive data, CBD is thought to promote the production of endocannabinoids,neurochemicals and enzymes that act on the central and peripheral nervous system, in addition to gastrointestinal systems, skeletal muscle, circulatory, respiratory, immune and endocrine systems.
Thanks to the production of various compounds, our body achieves balance, strengthens, works best and, as a result, we achieve that feeling of general well-being so necessary to face the challenges of day to day and enjoy to the fullness of every moment, whether at work, the university or in your free time.
What effects does 30% CBD oil have on the body?
By the way CBD interacts with the endocannabinoid system, this asset is thought to affect the way different biochemical processes occur in physiological systems.
There is still much to investigate but, thanks to preclinical studies that have been conducted to date, it can be inferred that cannabidiol acts as an antioxidant, analgesic, antihyperalgeic, anti-inflammatory and anxiolytic.

CBD FOR BETTER LIVING
Live pain-free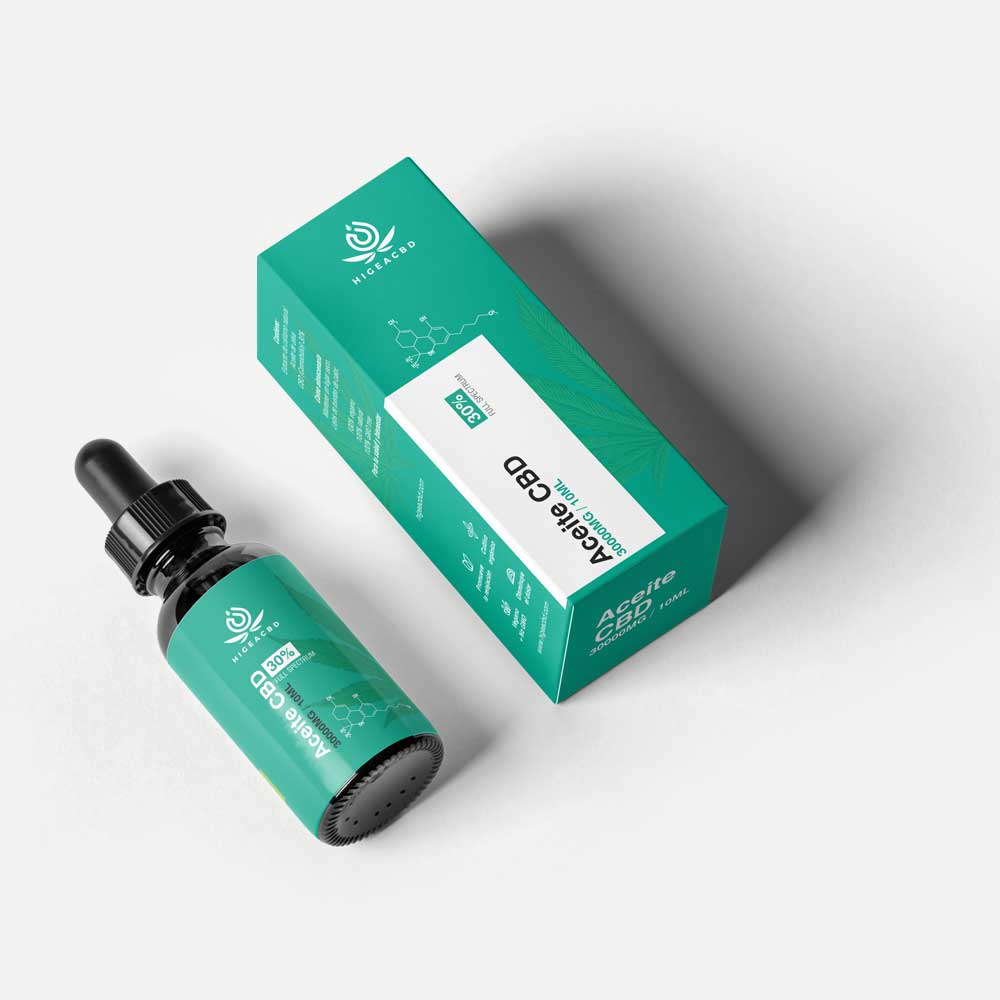 How should CBD be taken 30%?
Higea CBD oil is for topical use. You will notice its effects quickly and once applied, depending on your weight and size, you will
have a greater bioavailability.
CBD oil dosage
If you are going to start using CBD, it is best to start with very low doses with the presentation that offers you the lowest concentration, as is CBD oil 10%.
It can be, for example, one to two drops every twelve hours. Above you have a table where you can see the number of drops depending on your weight and size.
Use the same dose for several days and see if you experience any changes. Increase the amount as well as the concentration gradually until you get the right dosage for you.
The highest recommended dose and which we advise you not to exceed is the one indicated in the table that you can see at the top, this table is designed for the concentration of CBD oil 30%.
If you consume very high doses, it could have an effect contrary to the desired one and reduce the effect, although there is no harm from using high doses.
Depression is a disease that has millions of people around the world. It can originate from a variety of causes, and those with it may have different emotional states and behavioral changes.
The most common manifestations of depression present as melancholy, sadness, impotence, difficulties in concentration, irritability, problems sleeping or over-it, increased or loss of appetite, tiredness or impotence to cite some of the most common expressions.
According to the study of the Sant Pau Institute for Biomedical,the consumption of appropriate doses of CBDoil, helps to improve the symptoms typical of depression. This is due to the interaction of CBD with the endocannabinoid system, the effect of which is to balance the production of substances in the body which, in turn, stabilize the functioning of all physiological systems.
According to this study, CBD helps regulate the sleep-wake cycle,producing Serotonin known as the "happiness hormone" and induces a state of relaxation. All of this, together, helps alleviate chronic or temporary depressive states.
Thanks to this cannabinoid, you will be able to recover the natural balance of your body and overcome that state of depression that prevents you from living a normal and happy life.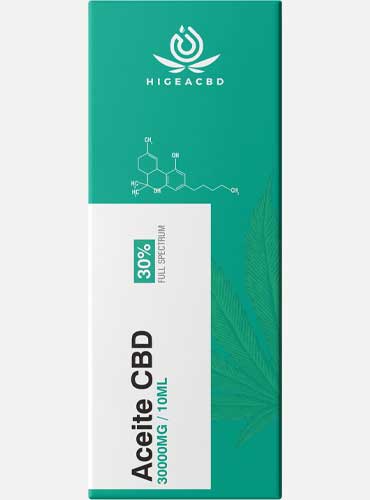 Pain is a signal that is sent to the brain through nerve endings to alert that some part of the body has suffered some damage.
This warning signal is important so that we can pay attention to what's going on in our bodies.
However, in the case of chronic or serious illnesses, the pain is constant and significantly affects the quality of life of the sufferer.
Pain manifests and is transmitted to the brain in three stages:
First, the cause of pain occurs; receptors distributed throughout the body "emit a signal" through the peripheral nerves. Second, the signal is transmitted to the spinal cord that is part of the central nervous system.
From the marrow, the signal is transferred to the dorsal root which is where endorphins and painkillers work to attenuate intensity.
The third and final stage occurs when the painful signal is sent from the dorsal root to the thalamus, from where it is sent to high areas of the brain.
It is in the upper areas is where the pain is perceived.
Pains can be acute or chronic. Acute pains occur suddenly and are usually the result of injury or trauma. Depending on the severity of the damage, it may be short-lived or extended for longer. According to the study
Chronic pain gradually occurs as a result of pathology such as arthritis or cancer.
Some of the most common causes of pain include:
Fibromyalgia
Cancer
Arthritis
Arthrosis
Multiple sclerosis
Chickenpox zoster (shingles)
Lumbago
Spinal cord injuries

CBD oil for freedom
Helps mitigate pain
CBD oil is a natural and safe product
A report prepared by WHO (World Health Organization) states that "in humans, CBD has no indicative effects of abuse or potential for dependence".
Start with a low dose and adjust it gradually until you achieve the desired effect at the same time as your body adapts to this compound.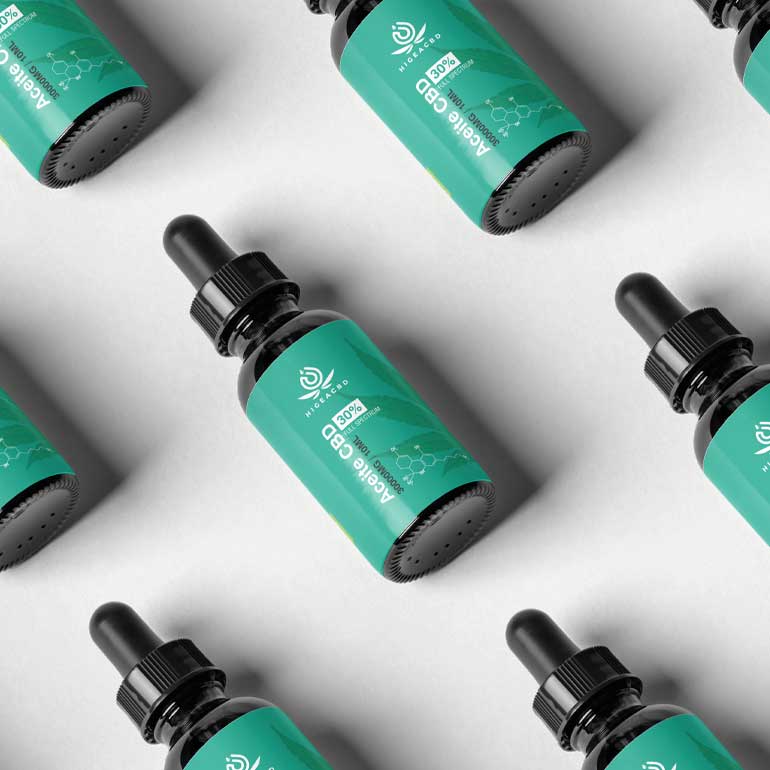 How long does the cbd effect last?
The duration of the effect of CBD depends on age, dosage administered and physiological variables such as weight, body composition and metabolism.
They are usually two to three hours, but it can be more because everything is depending on the particular characteristics of each.
What is full spectrum or full spectrum CBD?
When we talk about CBD full spectrum or full spectrum,we mean that the presentation of CBD oil contains very low concentrations in terpenes and other non-psychoactive cannabinoids that allow to enhance the effectiveness of the product.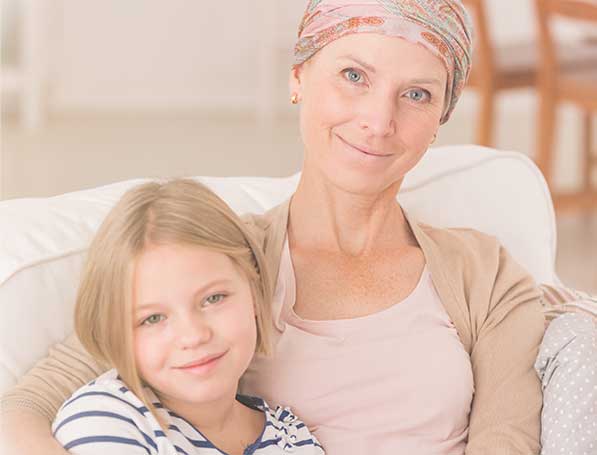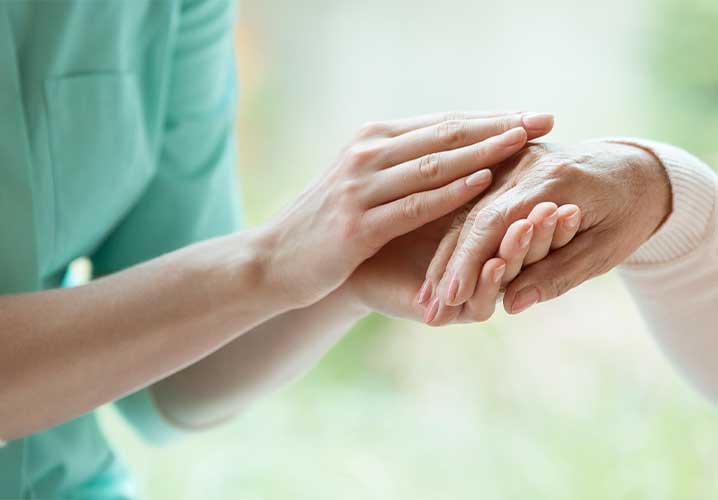 Is CBD oil the same as pure hemp oil?
Although CBD oil is obtained from the hemp plant, specifically from flowers and plants, it is not correct to call it
hemp oil.
Pure hemp oil is obtained from seeds and contains no cannabinoids; therefore, its applications and effects are different from those you can get from CBD oil.
Is CBD oil 30% legal in Spain?
Since CBD is not a psychoactive substance,
its marketing and consumption is legal in Spain,
where you can buy it without a prescription as in most countries of Europe.
However, the requirement for its marketing and consumption to be free, the concentration of THC (Tetrahydrocannabinol) which is a psychoactive compound, must be less than 0.2%.
You can buy CBD oil in our online store and we send it home so you can enjoy the benefits of this product with absolute comfort.
We are also at your disposal for any queries you need to make and to clarify any questions that may arise about the use of our products.
Preservation of CBD oil 30%.
CBD oil is a 100% natural product free of chemical additives. For this reason, so that you can preserve it for a long time, keep it protected from light in a cool place; the fridge is our preferred storage option.
Buy 30% quality CBD oil in our store
Now that you know all the advantages and what to pay attention to 30% CBD oil, you can buy it in our online store.
Our products are of high quality and go through rigorous control to ensure that it is the best option for our customers.
Any questions or doubts you have, contact us and enjoy all the benefits of CBD oil 30%.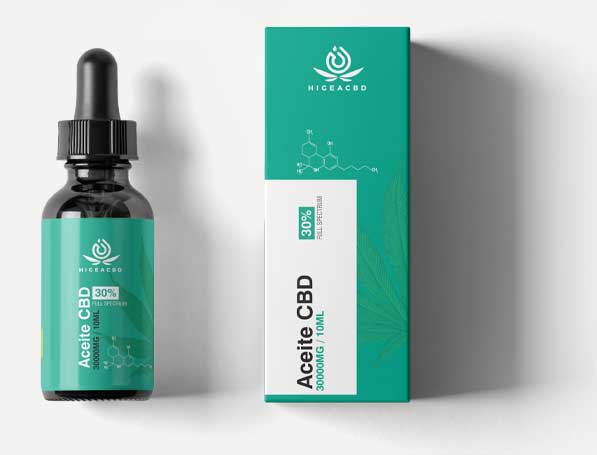 Legal notice and privacy policy