20% full spectrum CBD oil or high concentration full spectrum oil. Our formulation is unique and provides the maximum benefits of cannabinoids and essential terpenes extracted from the cannabis sativa plant. You will notice an intense effect in each drop. It is tested and blended with highly nourishing MCT oil to enhance absorption. Each bottle contains 200 drops that will last for 2 full months for most people.
CBD or cannabidiol is one of the main phytoanabinoids found in hemp. When CBD acts together with other phytoanabinoids (CBC, CBG and CBN) which together with more than forty terpenes, what is known as the "entourage effect" occurs: All together increase its beneficial properties.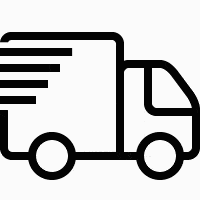 Free shipping in 24/48 hours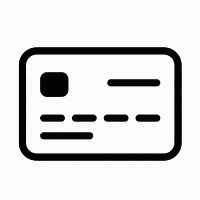 SAFE Payment











What each bottle of CBD oil contains 10%
CBD is a molecule that provides many health and wellness benefits without the psychoactive effects of THC: another molecule present in the marijuanaplant. Each bottle of Higea CBD 20% gives you 2000 mg. of CBD Full Spectrum (full spectrum), from 100% natural organic hemp without GMOs. McT carrier oil (chain of triglycerides from coconut) provides the last elements to recover quickly and also contains other cannabinoids to a lesser extent that enhance and act in a similar way: CBD, CBG, CBC and terpenes.
Thanks to our strict quality controls, our 20% Higea CBD bottles always contain a percentage of less than 0.2% THC. Your mind and body will only receive the benefits of CBD. For topical use.
Why choose CBD oil 20%?
Control the dose based on your weight and need.
With only 2/3 drops you will notice its effects
Natural product with organic certification.
How to use
Shake before use. External use.
HigeaCBD CBD oil can be easily dosed thanks to the built-in dropper. Below you can see the table with the recommended dose depending on the weight. Higea CBD CBD oil does not cause any psychoactive effects and has no side effects, so you can use it at any time of the day.
Dosage of Higea CBD oil at 20% – 2000 mg
Analytics and Security – Certificate of Analysis (CoA)
| | | |
| --- | --- | --- |
| | | |
| | | |
| | | |
| | | |
| | | |
| | | |
| | | |
| | Tetrahydrocannabidivaniric Acid | |
| | | |
| | Tetrahydrocannabinolic Acid | |
| | | |
| | | |
| | Δ9 - Tetrahydrocannabinol | |
| | | |
| | | |
What is CBD Oil 20%?
CBD oil 20% indicates the degree of cannabidiol concentration of said oil. In the case of Higea CBD, we perform extraction in Dutch laboratories through the process known as super-cryptic CO2 and maintain the terpenes associated with the plant to achieve what is known as the entourage effect. Thanks to this we get an aromatic CBD Full Spectrum oil with maximum guarantees.
For several years now, some doctors have authorized the use of marijuana for medicinal purposes for the relief of certain symptoms associated with serious diseases such as cancer.
However, in recent times, the world of alternative natural therapies has been undergoing a kind of revolution.
Approval of the use of marijuana for recreational purposes in some countries has made it possible to better develop its cultivation.
Thanks to this, the doors have also been opened to certain studies on the medicinal properties of some of the more than 80 cannabinoids present in the plant, making important advances in terms of knowledge of the great potential it offers for a wide variety of therapeutic applications.
Among the most important compounds present in the cannabis and hemp plant (cannabis sativa), is CBD (Cannabidiol) which, today, is available in different presentations, including CBD oil that is giving very good results.
As for anxiety, which is most often caused by the demands of modern life, it tends to keep us in a state of continuous alert accompanied by great unease. This condition of continuous tension ends up making us feel exhausted by body and mind.
To find out if you need to fight anxiety, see if you have any of the associated symptoms such as rapid heartbeat, headache, difficulty concentrating, nausea and dizziness, muscle aches, you get irritable easily or your breathing quickens. All these manifestations can keep you in a grueling emotional state with devastating consequences. Is there a way to control anxiety?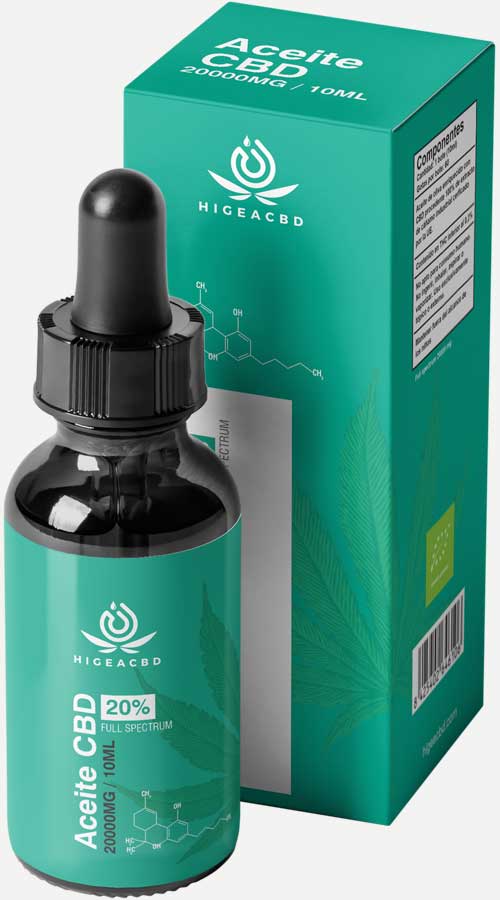 Can CBD 20% oil help with pain?
According to
Ethan B. Russo's GW Pharmaceuticals study,
CBD could be an effective ally for soothing pains caused by different causes. This is because it interacts with
cannabinoid receptors
present in the nerves responsible for sending pain signals from the joints to the brain, inhibiting the sensation of pain.
This has been very hopeful for many patients with osteoarthritis and osteoarthritis according to the study published in Frontiers. These patients are forced to live with severe pains 24 hours a day.
According to the study published by the National Institute of Health, CBD not only acts as an analgesic, but also as an anti-inflammatory and also helps to strengthen the function of the immune system.
Could 20% CBD help calm anxiety?
Anxiety is a very common emotional disorder in our day that in many cases ends up causing stress. When someone suffers from anxiety they have their body and mind subjected to constant alertness and this state of tension ends up weakening the person, and can lead to collapse.
According to the study on CBD and anxiety published in The Permanente Journal, CBD intervenes by providing a state of relaxation that reduces stress levels, thereby reducing the intensity of anxiety symptoms. Cannabidiol helps regulate Serotonin levels in the body. Serotonin, known as the "happiness hormone," is responsible for regulating emotions and mood. Low Levels of Serotonin in the body induce states of anxiety and stress that end up becoming a difficult cycle to break.
20% CBD oil interacts with Serotonin receptors,which helps regulate the production of this hormone while improving mood.
As outlined on the National Institute of Drug Abuse (NIDA) page, CBD has been shown to be effective in treating anxiety and stress in preclinical animal studies.
According to what is reported on the NIDA website, studies found that cbd dosing in tested individuals reduced the physiological response of anxiety in terms of heart rate.
NIDA also mentions human studies in which CBD administration helps reduce the anxiety of speaking in front of an audience.
Another interesting fact provided by the NIDA is that in a study designed to model post-traumatic stress disorders, CBD helped consolidate what psychiatrists call "extinction learning consolidation", that is, that this compound facilitates the elimination of the recall of traumatic events.
20% CBD oil is helpful when there are severe emotional seizures. Being able to control anxiety and stress levels allows you to organize ideas and thoughts and make better management of complicated situations that can occur throughout life.
To the extent that you can have control over any anxiety states that might arise, you'll be able to curb the negative effects of strong emotions on your physical health.

A FULL LIFE
Living without anxiety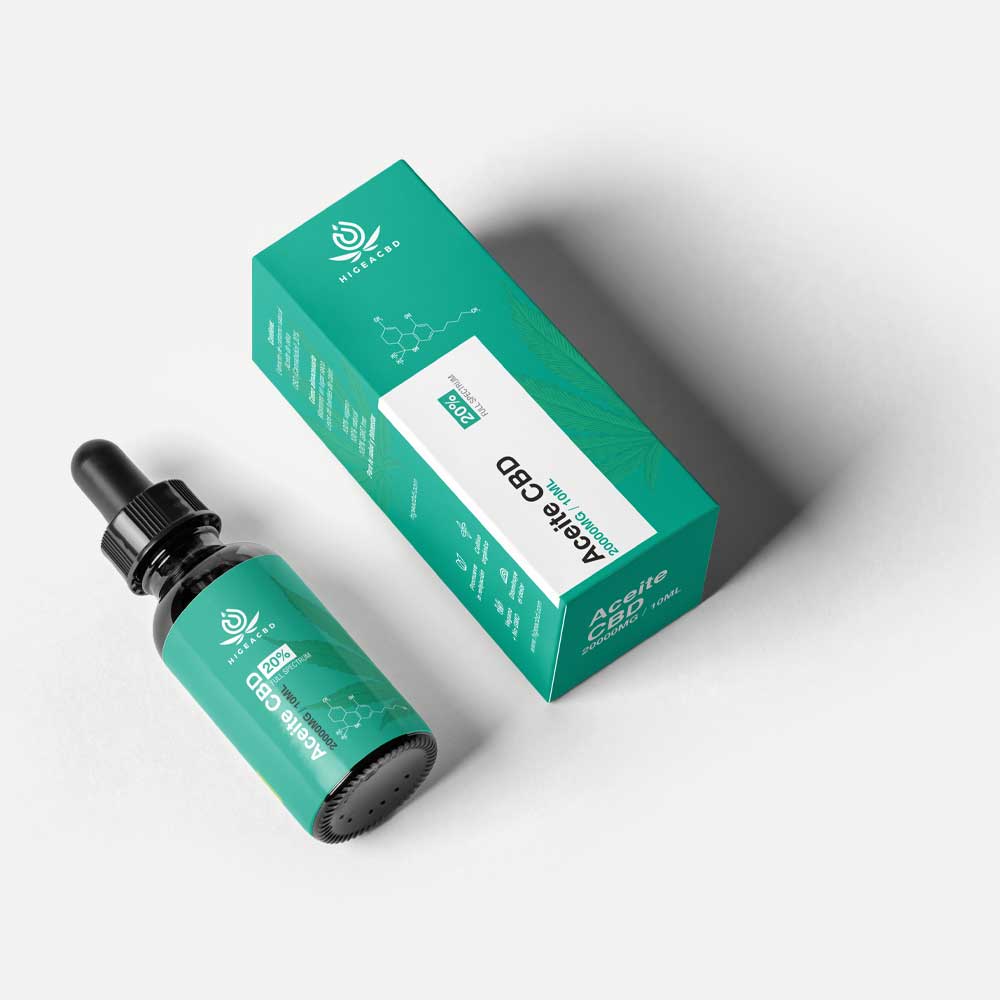 Concentrated CBD oil for immediate relief
Our 20% topical CBD oil can give you quick relief in various situations.
It is a 100% natural product, obtained from hemp by super-cryptic CO2 cannabinoid extraction processes to preserve all its properties.
Thanks to the presence of
terpinolene
in low concentration, which is a cannabinoid that regulates the effects of CBD, in addition to the immediate relief you will experience, you will be invaded by a very pleasant feeling of well-being that could boost your mood.
The properties of Higea CBD oil make it possible for you to meet the demands of today's world with more enthusiasm and energy.
Other uses of CBD oil 20%
In addition to being an ally to control anxiety states and relieve pains, CBD oil 20% can mitigate the symptoms of serious diseases as well as to alleviate the side effects of chemotherapy, as revealed in the study of the British Journal of Pharmacology. The study discusses the antiemetic properties of CBD.
According to this study, CBD could soothe nausea, stimulate appetite and help achieve a good night's sleep. As you well know, restful sleep is essential to be able to enjoy good health. Insomnia and other associated problems can lead to multiple conditions.
Using CBD does not create addiction or have significant side effects
One of the virtues of
cannabidiol is that it does not create dependence,
nor have relevant side effects been observed at different dosages. And that's what WHO reported in 2018.
One thing you should pay special attention to is that you can develop TOLERANCE to CBD, which means that if you use it continuously the recommended dose for you could no longer be effective and you would find yourself in need of increasing the amount. For this reason, we recommend using it for a limited period of time, the one necessary to get all its benefits.
The natural formulation of CBD oil 20% is what we call, full spectrum or full spectrum. This means that it has all the natural properties and achieves what is known as the entourage effect.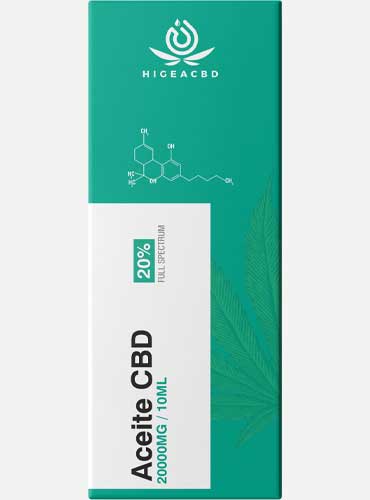 The
20% CBD dose
needed for each person varies depending on the physiological variables such as weight, metabolism and body composition.
Take the same dose over several days and see if you experience any effects while you notice any changes you notice. Higea CBD oil is for topical use only.
The recommended maximum is three to four drops for up to three times daily. Much better if you achieve the desired effects with a smaller amount.
Some people achieve the desired effects with one or two drops before bedtime, others with three drops every twelve hours while others need the maximum dose. It all depends on the individual characteristics of each.
In any case, our recommendation is that you consume CBD oil in low doses and always at the same time.
This way, you can see if the amount you are administering is sufficient or if you will need to make adjustments in the dosage.
Protect your CBD oil 20% from light
CBD oil is a natural product free of artificial chemicals. For this reason it is very important that, to preserve it, you keep it in a cool place protected from light.
The option we recommend most is the fridge because it meets the right storage conditions to preserve your product for a long time.
We deliver our Higea CBD oil in bottles that prevent as much light as possible and in their boxes to protect them. We advise you to keep them inside the box so that you receive as little light as possible.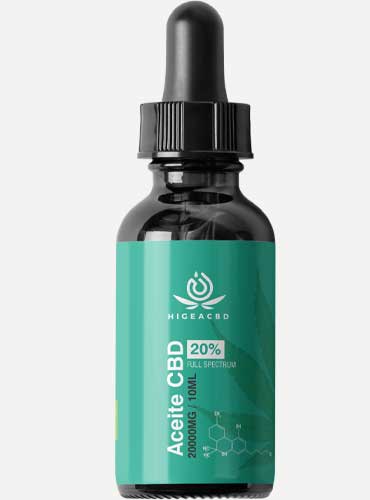 Very high doses of CBD can have an opposite effect
In general, cannabinoids have the peculiarity that the same compound in high CBD doses can have an opposite effect to the low dose; is what is often called the
"biphasic effect."
As for CBD, a very high dose may be less effective than a low dose.
For this reason, we want to insist that you start testing with very small amounts until you find the right dose for you.
It is also very important to always keep in mind that CBD does not replace the therapeutic properties of medicines, not cure any disease, nor does it serve as a medical treatment.
Therefore, do not stop taking any medicines your doctor has told you to use CBD.

CBD oil with properties
Get rid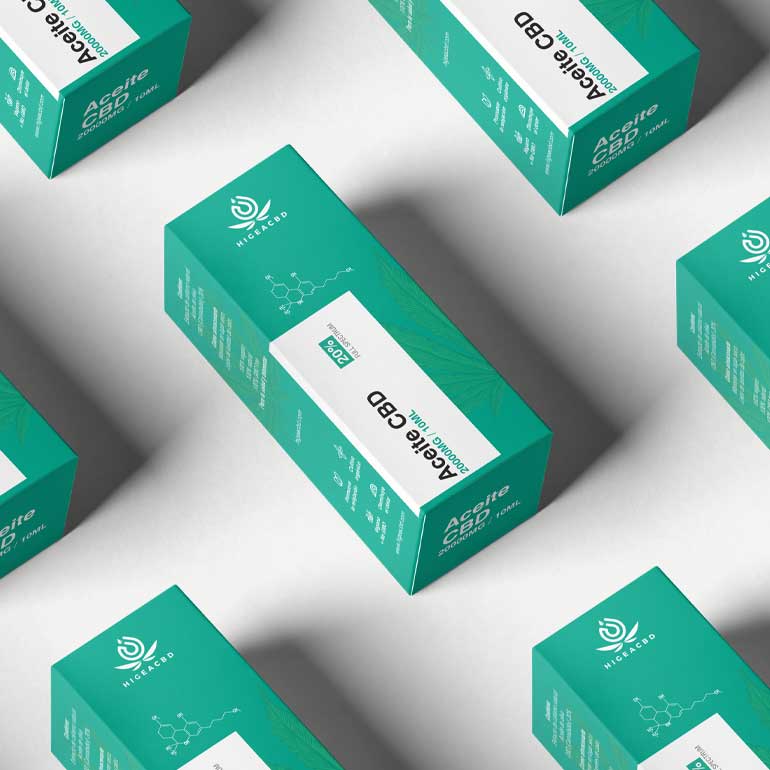 CBD Research
Many clinical and preclinical studies are still needed to confirm some of the recommended therapies and thus better understand the mechanisms of action of cannabidiol.
Thanks to the possibility of growing the marijuana plant legally in some countries around the world, significant progress is being made in obtaining new and better strains at the same time that research into the enormous possibilities offered by cannabis and its compounds is advancing.
Motivated by the testimonies, opinions and comments of thousands of consumers around the world, the scientific community's interest in the therapeutic possibilities of the different cannabinoids is increasingly piqued.
New research and studies supporting the beneficial effects of the cannabis plant and its cannabinoids are coming to light.
While many of them recommend further studies, most support the medicinal applications of this wonderful plant species.
To the extent that the positive effects of CBD oil use can be supported by recognized clinical studies, more people will be able to access the benefits this compound could offer to alleviate many of the symptoms associated with chronic diseases and the states of stress and anxiety that some of the studies we have referred to on this page talk about.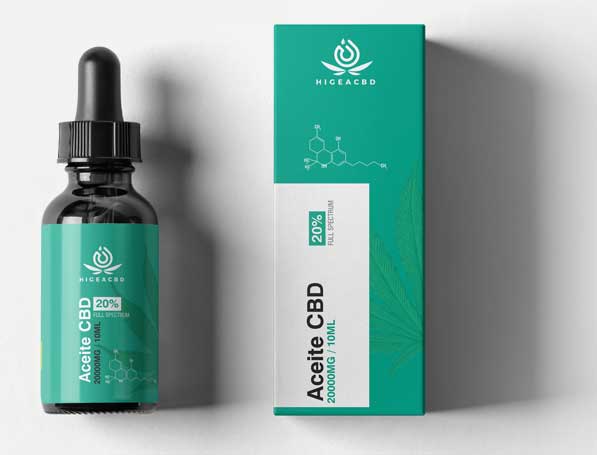 Legal notice and privacy policy