How to quit smoking joints?
If you want to know how to quit smoking joints and tobacco, in this article we will give you the guidelines to give up the addiction. Many people don't know how to stop smoking marijuana joints, so even if they intend to quit, they relapse again and again. We have previously talked about how CBD can help you quit smoking.
Let's remember that marijuana use has spread rapidly around the world. Although marijuana has been decriminalized in many countries, some people's use of the drug can escalate to compulsive and problematic levels. As a result, they experience difficulty in stopping.
In addition, when people develop a significant dependence on marijuana, they may suffer complicated withdrawal symptoms when they try to quit. This makes the early recovery period much more difficult.
How does marijuana affect your brain?
Before I tell you how to quit smoking pot without anxiety, it's important to understand how marijuana affects your brain. Regular cannabis use presents several dangers. That is, someone who uses marijuana regularly may be more likely to develop a cannabis use disorder.
Not only that, but marijuana is also linked to other physical and mental health problems. These dangers can increase for users as the average concentration of marijuana's main psychoactive component (THC) increases.
In fact, the psychotropic components of marijuana interact with the brain in a variety of ways. The main psychoactive chemical ingredient present in cannabis is tetrahydrocannabinol (THC). Its molecular structure is comparable to that of the body's natural cannabinoids, such as anandamide.
However, THC can bind to cannabinoid receptors in the brain and disrupt the normal function of the endocannabinoid system because of this similarity. In addition, THC also causes higher than normal levels of dopamine to be released, which contributes to its psychoactive effects.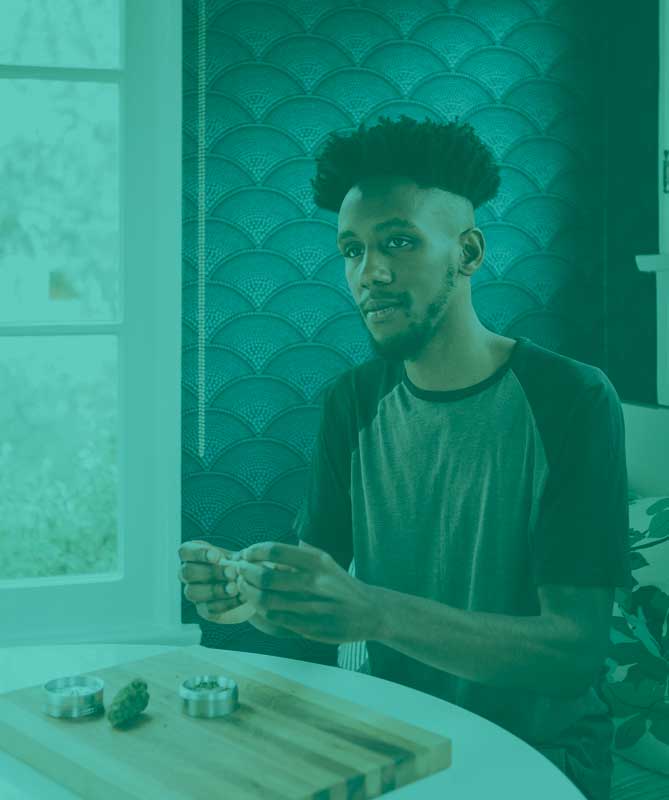 Effects of THC on your brain
Many people are now asking: How can I quit smoking joints? This is because they have realized that the effects of marijuana, while desirable, are not positive for the brain.
In fact, THC affects our brain in areas that control mood, concentration, thinking, and memory. As mentioned, some of these effects of THC may be desirable, including:
Euphoria
Relaxation or feeling of sedation
Altered perception of time
The effects of THC on the brain, however, do not always lead to pleasurable sensations. That is, their disruption of normal communication pathways in the brain often causes distressing effects on the user.
For example, it is possible that it may occur:
Cognitive impairment
Paranoia
Decreased coordination, and reaction time
Hallucinations and delusions
Although many argue that marijuana is safe or free of any addiction, the evidence suggests otherwise. However, thisis not the case with one of the components of cannabis, CBD. It is even known today that CBD can help someone quit smoking joints.
CBD oil can help you quit smoking joints
Marijuana use, as we all know, leads to addiction. Therefore, with CBD being a component of cannabis, many wonder if CBD is addictive. In reality, this is not the case.
Cannabidiol CBD is a non-toxic cannabis component that has no effect on your mental function. That is, it doesn't affect your brain, and as a result, you can't get addicted to CBD. This cannabidiol can also help to reduce the euphoric effects of THC, which, as we have already said, is the psychoactive element of recreational marijuana.
If we talk about tobacco, we also know that it is very difficult to give up this addiction. When you try to break this dangerous habit, you are met with a wall of withdrawal symptoms that is almost impenetrable.
It is not simply the desire to smoke another cigarette. Tobacco withdrawal symptoms include headaches, increased appetite and irritability, anxiety, insomnia, high blood pressure, and depression, and can last for several days.
The good news is that CBD oil can help you quit smoking marijuana joints and tobacco. This is because CBD cannabidiol modulates the sleep/wake cycle, pain, mood and satiety, among other things. It can even relieve headaches, promote restful sleep and keep blood pressure under control.
Because of this, CBD oil has the potential to alleviate some of the physical symptoms of marijuana and nicotine withdrawal, allowing you to get through this phase with relative ease.
A randomized clinical trial published in Lancet Psychiatry even revealed that a CBD dose of 400 mg to 800 mg can help reduce cannabis use.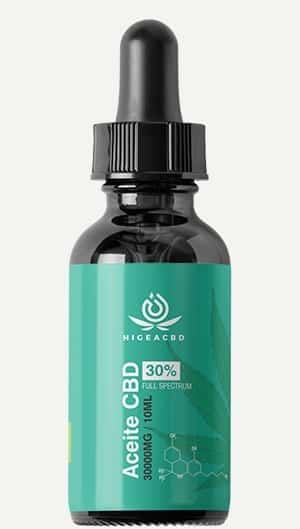 Marijuana is classified as an addictive substance by the National Institute on Drug Abuse in the United States. People who use marijuana excessively on a regular basis may develop a marijuana use disorder or marijuana addiction.
Physiological dependence, which develops as the brain and body adapt to marijuana, is a predominant component of marijuana addiction in many cases.
In addition, people who become addicted to marijuana may create less of their own endocannabinoid neurotransmitters over time, becoming desensitized to its effects. If this happens, a heavy marijuana user may experience side effects after quitting joints.
That is, these are withdrawal symptoms that occur when cannabis use is reduced or stopped altogether.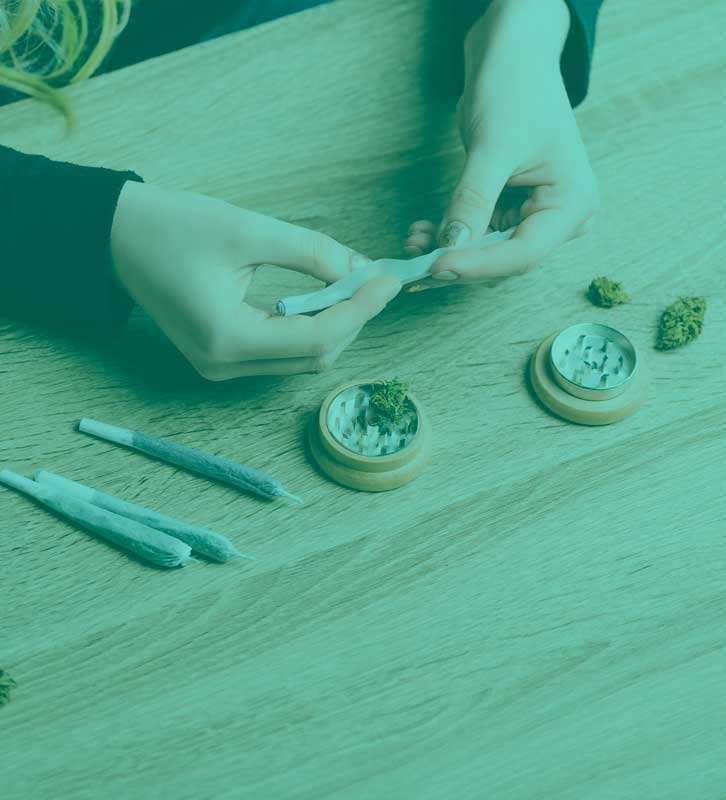 How do you help someone quit smoking pot?
Unfortunately, many people find it difficult and don't know how to quit smoking joints without anxiety. How can I quit smoking reefer? They wonder. The truth is that when you smoke marijuana joints on a regular basis, you can become quite dependent on cannabis.
When this happens, quitting marijuana can cause a number of unpleasant side effects on the central nervous system, including erratic emotions. It is possible to quit smoking reefer on your own, but without the accountability, support, and supervision of professional treatment, it can be difficult.
You may benefit from the monitoring and care that an addiction treatment program provides if you want to quit smoking marijuana. Especially when you are experiencing an emotional dependence on cannabis.
By stopping marijuana use, treatment can help people feel safe and comfortable. Follow-up and treatment support can reduce a person's chances of relapse with their drug of choice.
In addition, individualized therapy approaches may be beneficial for those whose recovery demands are slightly unique. Cannabis-specific treatment may be the best option for someone who is struggling to quit smoking joints on their own, someone who has a cannabis use disorder, or someone who is addicted to marijuana.
How to quit smoking marijuana joints?
If you need to quit smoking marijuana right away at home, make sure you have a strong support system in place. Having reliable, healthy people in your life will help you avoid relapse during periods of abstinence. It will also be a great help when dealing with the side effects after quitting reefer.
These are some of our recommendations:
Make a strategy. A person looking to quit smoking marijuana joints can stay the course if they have a clear goal in mind. So make a plan to quit marijuana and stay sober, either alone or with the help of your support system.
Throw away all marijuana-related items. If you want to quit smoking marijuana, you also need to get rid of any paraphernalia related to smoking or cannabis. This includes things like bongs, pipes, bowls and vape pens.
Identify triggers. Once you do, develop a strategy for dealing with them. Your reasons for wanting to use marijuana may be different from someone else's. If you want to quit smoking marijuana joints, you must first identify your stressors and devise strategies to deal with them in a healthy way.
Develop a solid support system. It's critical that you have healthy, supportive people around you who want to help you stay abstinent when it comes to staying sober or at least minimizing drug use. Developing a strong support network can help you quit marijuana and give you the healthy connections needed to stay abstinent from marijuana.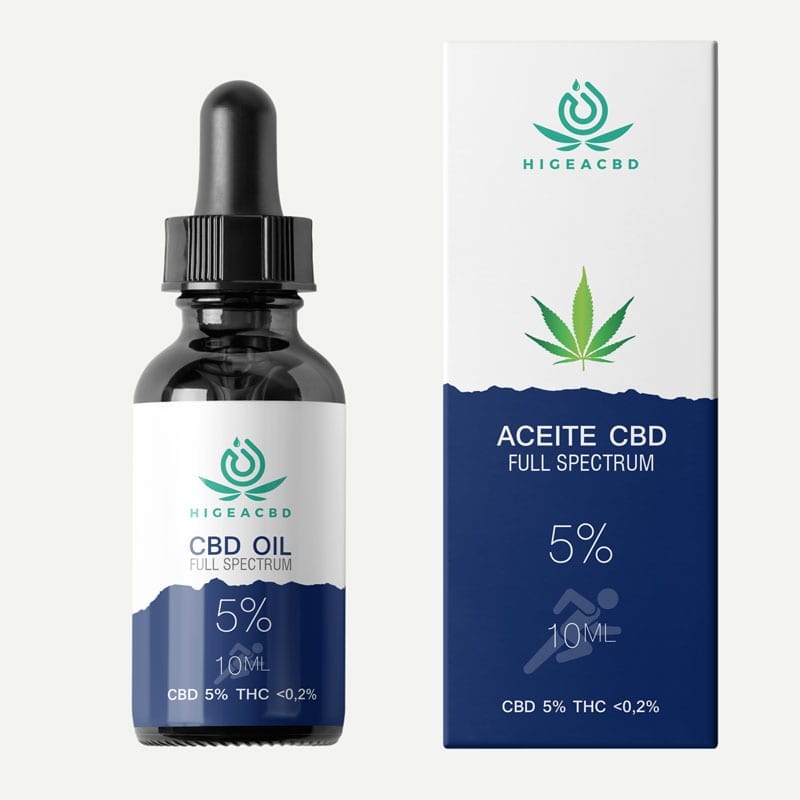 We want to make it clear, that while these tips for quitting smoking marijuana joints can be helpful, your best option may be to seek professional help from an addiction specialist.
These types of specialists will help you deal with all those psychiatric disorders and reefer detox symptoms, which are associated with excessive marijuana use. Ultimately, it will help you identify the best course of action, and deal with the side effects after quitting joints.
Fighting the blockages to creativity is important in today's world. CBD oil helps to reach divergent thoughts. Enters!
read more
Subscribe to our newsletter
Subscribe and receive a 10% discount on your purchase.



Legal notice and privacy policy