How to take CBD oil
Guide to getting started with CBD
Discover right here how to take CBD oil so you can enjoy its benefits at the highest level and know what is the best CBD oil.
The use of CBD as an option for pain has grown exponentially. If you have come this far, it is because at some point cannabis use has been considered in your treatment. How to know how much Cannabidiol you need to consume to get the desired effects?
Below we will explain the dosage in milligrams of cannabidiol,how you should take it and how to find the correct dosage.
An excellent option for athletes who want to recover and rest properly after a workout.
The concentration of CBD 10000 allows you to combat stress and ensure a complete rest.
Fight anxiety with Higea CBD 20%. With just a few drops you'll notice that the state of anxiety fades rapidly.
Higea CBD 30% is indicated for patients with chronic diseases. Helps with spasms and chemotherapy nausea.
This active component of cannabis, have made its leap from recreational to medicinal use and one of the most common applications in this regard, turns out to be oil.
CBD oil is one of the preferred options when it comes to administering this cannabinoid in a treatment.
It is no secret today that its use is safe, therapeutic and has been approved by WHO since 2017.
Therefore, its popularity has grown exponentially, as has the concern about how to use it.
And, precisely for that reason, we will guide you the steps that you must take to know how to take CBD with all the guarantees.
Guidelines for calculating CBD dosage
Here we will explain how CBD oil is used. Since the products we name are made with CBD, the conclusion is that if consumed directly sublingually it will take effect faster.
It can be used in different ways: apply it, place it in your drink, food or directly in your mouth, it will always have the same effect. Our CBD oil, like all CBD oils marketed in Spain is for topical use, but in neighboring countries such as France, Portugal, Belgium, Holland, Switzerland, Germany or the United States among others, it is used sublingually.
In the case of CBD oil, the doses it contains are smaller than in creams or gels, but nevertheless, it is the cannabidiol format that has the greatest effect on more diseases. Especially in degeneratives such as parkinson or epilepsy.
We use MCT, extracted from coconut, as carrier oil to protect CBD once in the body and for digestive acids not to destroy it. That is also the reason for applying it under the language.
At Higea CBD we have the highest quality products on the market and we guarantee that the extraction and bottling of CBD meets all quality measures to be an approved cosmetic and medicinal product.
Here you can see a chart to know how many drops you should throw out of each type of product according to its concentration, your condition and weight.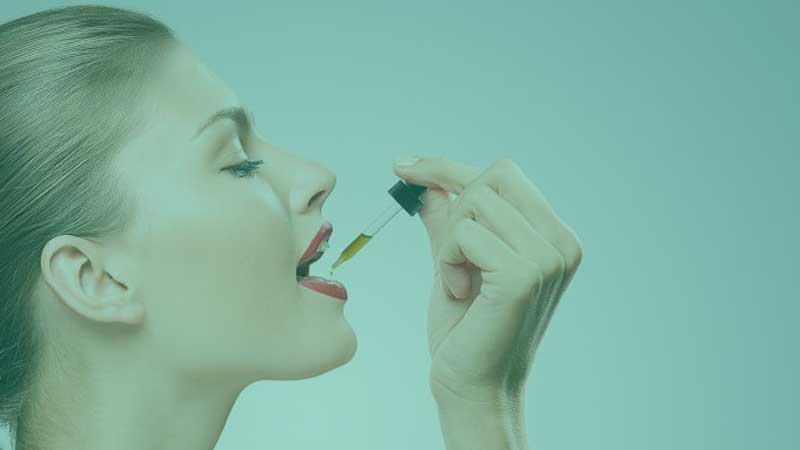 CBD Oil 5% – CBD 500 mg cannabidiol
CBD Oil 10% – CBD 1000 mg cannabidiol
CBD Oil 20% – CBD 2000 mg cannabidiol
CBD Oil 30% – CBD 3000 mg cannabidiol
What are the concentration percentages in Higea CBD oil?
You've seen that each bottle indicates a percentage ranging from 5%, to 30% CBD. Our MCT carrier oil is mixed with cannabidiol in those percentages. To guide you, you can use this table:
CBD oil 5%: 2.3mg CBD per drop
CBD oil 10%: 4.6mg CBD per drop
CBD oil 20%: 9.2mg CBD per drop
CBD oil 30%: 13.8mg CBD per drop
If you are starting to use our CBD oils because of the cancers of some disease, it is advisable to start with low concentrations and increase them little by little to understand how your body reacts to cannabis extract, until you know what the concentration is right for you.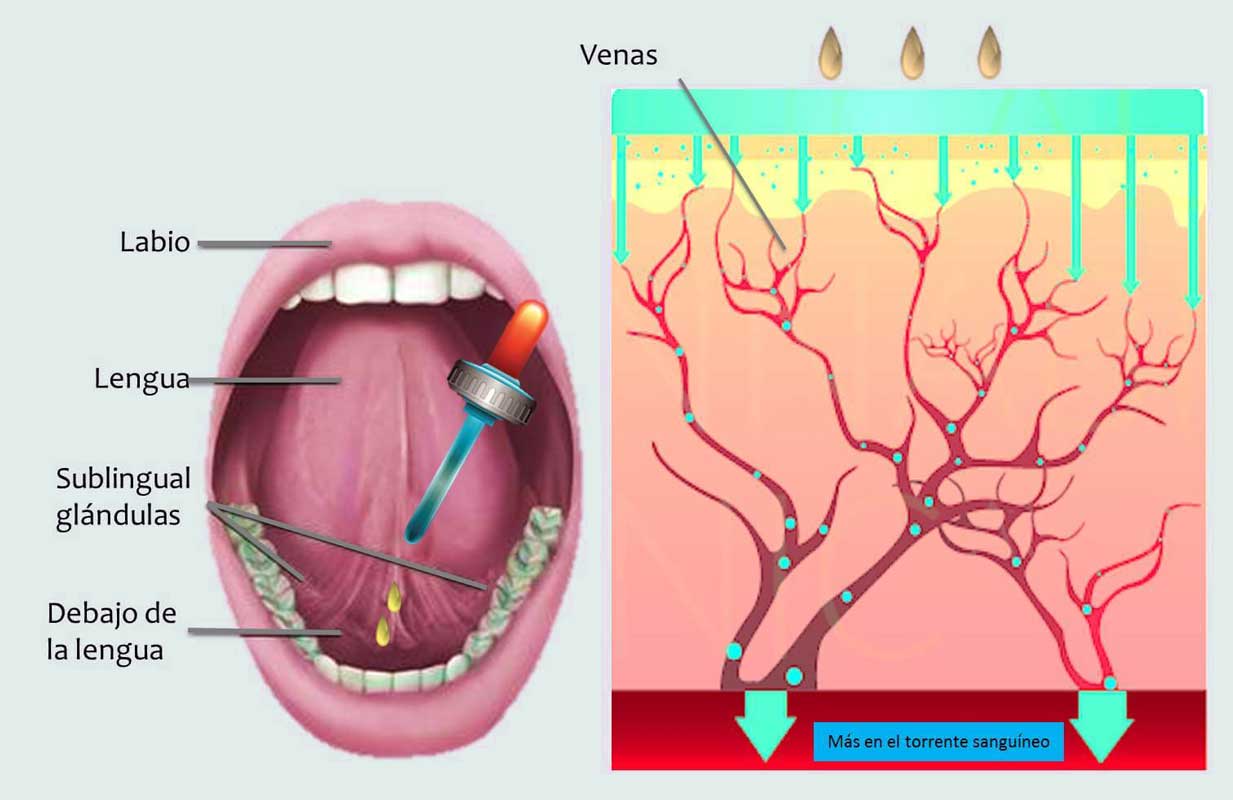 Guidelines for calculating CBD dosage
As with pharmacy medications, giving the right CBD oil dose is a testing process.
It is expected that in certain doses they will work well under specific characteristics such as weight, age, intensity of discomfort and even sex.
But it has been seen that the same dosage in two people with exact characteristics, can act differently.
That's why it's a constant testing and testing process.
In this sense, the general pattern to start in the world of CBD oil, is to start with the lowest possible dose, even below what is expected to take effect and start increasing in a controlled and gradual way.
It is best to start from a low,if ineffective dose and, from here, advance to higher and more effective doses.
The calculation of the initial dose takes into account factors such as strength (characteristics of discomfort to be treated) and weight

With low discomfort
Good health in general, with episodes of migraine.
1mg per 5 kg.

With medium discomfort
Nausea, some chronic pain, anxiety.
3 mg per 5kg.

With high discomfort
Cancer, epilepsy.
6 mg per 5kg.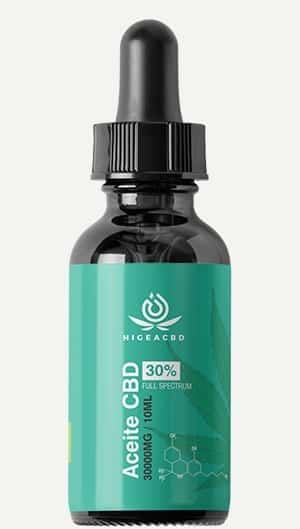 Are there any side effects with CBD oil?
CBD oil is generally not associated with side effects. This is a fairly safe treatment, as long as it is applied correctly.
And here we make the main observation of the treatment, which has to do with the dose.
As we told you before, it's best to start with low doses even if they are ineffective until your body gets used to it, otherwise those side effects may appear.
Cannabis oil how to take
Taking into account the variety of available CBD oil presentation, it is important to note that there are some minimum criteria to evaluate to determine the best consumption alternative.
These criteria may vary between patients and, in any case, it will be your doctor who specializes in this type of therapeutic who will make the best decision.
Let's look at some:

Patient's own conditions
There are prevailing factors in yourself that can lead your doctor to opt for one option more than another.
So, for example, if some of your pains are related to the digestive system, the best route of administration will not be oral.

Therapeutic durability
Depending on how long the effect is expected to last, one route of administration is chosen from another.
In cases where CBD oil is used to relieve rheumatic pain, the preferred option is usually ointments or pastes.
It can also be applied as often as necessary to the affected area, prolonging the relief effect.
In most cases of chronic pain, at least a couple of routes of administration are combined to achieve effective and lasting results.

Expected response type
When it comes to curing pains related to injuries or neuronal diseases, the oral route of administration is preferable to topical.
On the other hand, when rapid effects are needed in the system, oil in e-cigarettes continues to be preferred.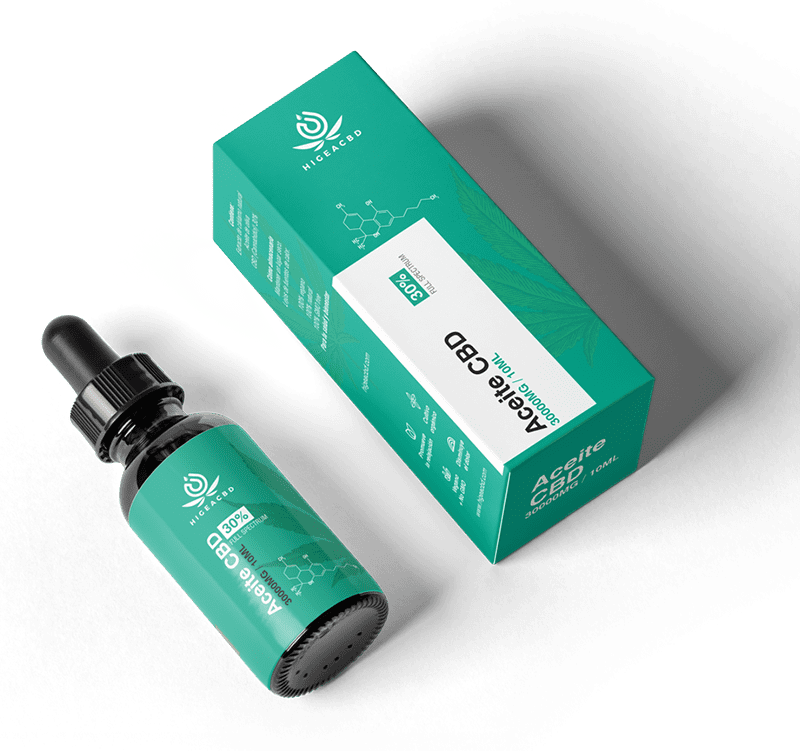 What uses does CBD oil have?
The uses of CBD oil may vary, depending on the condition and prescription of the specialist doctor.
But focusing on its properties, this cannabinoid is an alternative to the treatment of chronic pain, insomnia and even results in a dietary supplement.
It has responded favorably in the treatment of mood disorders, stress relief, anxiety and even the effects of Post Traumatic Stress Disorder.
On the other hand, it has been favorable to help manage the side effects of chemotherapy and some appetite disorders related to digestive disorders.
And, precisely in the line where it favors the sleep cycle and reduces stress, it is positive for the functioning of the immune system,enhancing the defense against different diseases.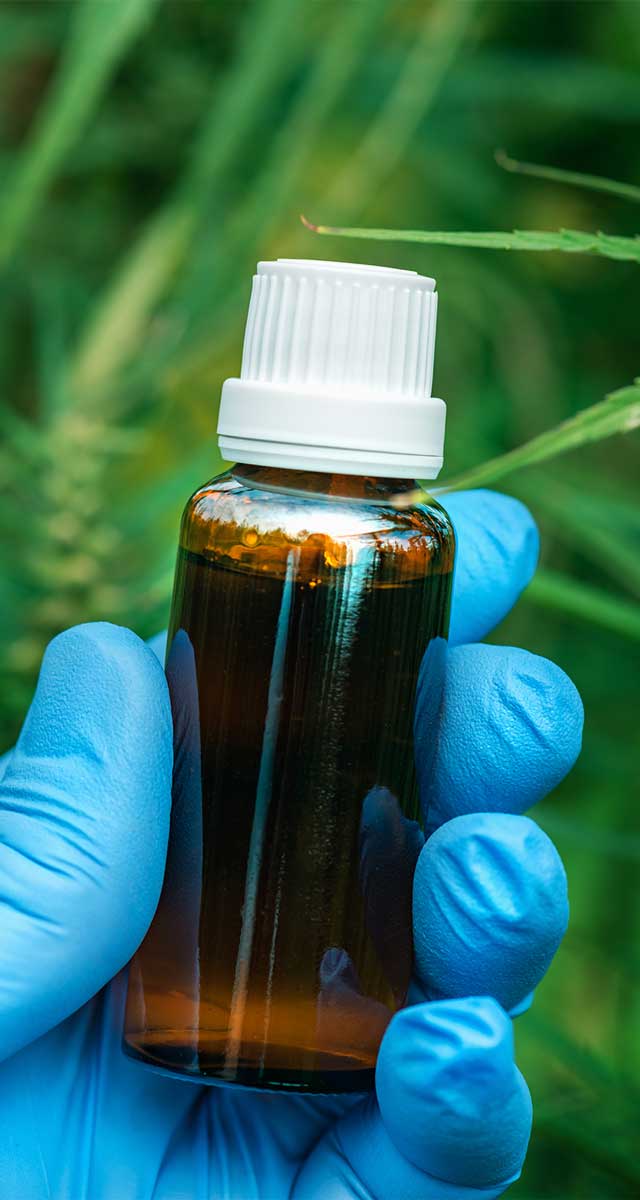 This is one of the most important points, as we mentioned earlier, the cannabis plant originated millions of years ago, but CBD oil has been known 80 years ago and, to be more precise, in 1940, thanks to researchers from the University of Illinois in the United States.
At the time, cannabis was and still continues to be one of the most analyzed plants, so in 1940 it managed to discover one of its components, CBD. It wasn't long before this property was separated from the rest.
Over the next few years, CBD oil has been one of the most used for medical treatments and for recreational times.
But in spite of everything, it is necessary to highlight its use in:
Diseases such as cancer and epilepsy.
Analgesic Properties.
Relaxing properties among other great benefits.
Therefore, CBD oil serves to relieve pains, relax the body and even to lose weight just like marijuana.
It is still being analyzed what it can cause in diseases such as autism.
A couple of years ago, a study was conducted in Israel where a series of tests were conducted determining that CBD oil serves to treat CBD disease, managing to delay its symptoms but still, it is not recommended to prescribe it for such cases, since it is not known whether in all organisms it can work in the same way.
This decision was based only on the difference of organisms, because each of us is different, we do not have the same metabolism for the use of CBD oil.
Especially when it comes to diseases like autism that has different levels depending on each one.

Where can you get CBD oil?
The world of cannabis plants is much wider than we think.
In this sense, CBD can come from different forms of cannabis, for example hemp, known as cannabis sativa: a variant of cannabis with low THC content, specially created for medicinal purposes, because it limits the possible psychoactive experience that the latter cannabinoid can generate.
The possibility of accessing CBD hemp oil is a reality,only in countries where medical marijuana exists.
Basically because the cultivation and care of special strains of cannabis, in this case the sativa, is allowed for the extraction of the oil.
On the other hand, CBD oil can be obtained from the conventional cannabis plant, whose content of other cannabinoids, especially THC, is much higher.
In this scenario, some adherents to this alternative, consider that this oil is much purer and more natural by derived from an oil originating in the plant, as well as offering more complete therapeutic effects thanks to the inclusion of THC.
Although both arguments may have a place, the truth is that the relevance of which plant to take will depend on the condition and treatment that is expected to be given.
Normally when therapeutic combination is required for pain, with deflating effects or in neuropathic pains, the combination of CBD and THC (with concentrations not exceeding 0.2%) it is the best alternative, so it is necessary to use the cannabis plant.
Moreover, when it is hoped to alleviate the discomforts of chemotherapy, it is a better option to opt for CBD oil of the sativa.
For years, cannabis oil has been talking about and using it, but the question that is still dormant in the minds of all those who have never heard of itCBD oil for what is it for?
In order to answer the question, we will first see where it comes from.
Where does CBD oil come from?
When using any type of medicine it is necessary to know what it is for and, above all, where it comes from.
For millennia, it has been known that one of the most beneficial plants for humans is cannabis.
This incredible plant had its appearance on the Asian continent, more specifically near the Himalayas, in Afghanistan. Due to its formation, cannabis is one of the plants with the greatest adaptability to warm and humid climates but, in turn, withstands cold and dry climates like that in Asia. Cannabis has been grown almost anywhere in the world, but despite everything, there are two places where its growth cannot be carried out and these are:
Due to the high desert temperatures and the low amount of water, its growth cannot occur. In Antarctica, however, it is difficult to develop in Antarctica are low temperatures at the freezing point.
We must bear in mind that we are talking about its growth abroad, of course if someone wants to grow cannabis on their own they can do so as long as it provides the ideal environment for their development.
CBD oil presentations
Although the original version is the oil, it can be available in different forms that are more or less beneficial depending on the case. Higea CBD oils are offered with different bioavailabilityvariation.
We can find CBD oil in liquid, capsules, paste, cream, spray, ointments and vaporizer liquids.
Among them, varies the speed of the effect and the level of control with respect to the dose of CBD that the doctor may have.
In this way, we find the following main ways to consume CBD oil:
Dabbing
This form of spraying, which works by heating the oil to generate vapors, is one of the favorite ways to use CBD oil.
However, it is not the safest when you are starting out in the world of medical cannabis.
Although it allows a quick effect and immediate contact with the oil, precisely for this reason, it becomes a dangerous alternative, considering that in the beginning you are experimenting and trying to find the right dosage.
Vaporize
One of the favorite ways to consume almost any oil today is through vaping.
The use of e-cigarettes with oils, is one of the best versions for CBD oil.
Here, there is no need for tobacco or other combustion methods to heat oil and generate medicinal fumes.
It is also a discreet and quite safe method, since it works with low doses and allows to test according to the effects.
Edible
CBD oil can be easily placed in meals and beverages. From being included as part of the cooking ingredients, to adding a few drops later and before consuming.
It is an excellent way to start introducing CBD oil as pain therapy and gradually withdraw the use of conventional painkillers.
Ointments
When it comes to pains from specific injuries or conditions related to skin problems, an excellent option is to use CBD oil ointments.
This is not only attributed to analgesic property, but also with antiseptic properties, which make it an excellent choice for treating irritations and other skin conditions, mostly resistant to antibiotics.
In these cases, CBD oil extracted from the cannabis plant is usually used, giving the combination with THC in some cases.
CBD oil can serve many things, but despite everything, it is necessary to know what we are going to use it for or for what we are needing it, as some of its products can cause side effects such as dizziness, irritation, nausea and so on.
For these moments, we recommend you know what carrier oilsare.
Some CBD oils may be too strong or come too concentrated for use, it is for this reason that it is necessary to know what they are for and what carrier oils are.
As you can see, they are not serious side effects or that can cause problems for your body, but they are very annoying.
It is very important, especially when it comes to using CBD oil, knowing the exact amounts to consume.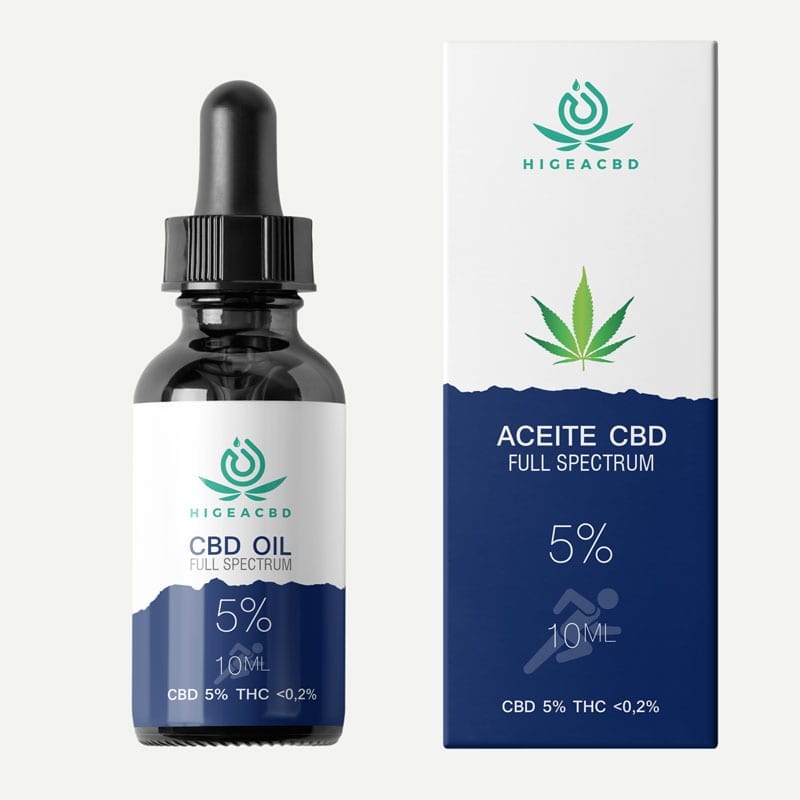 Should I choose isolated CBD oils or one extracted from plants?
There is already the synthesis of CBD oil isolated from other cannabinoids or plant components.
In fact, this exclusive CBD oil has become a pharmaceutically marketable product, with greater acceptance than cannabis in general.
Therefore, it is common for patients to wonder whether what they should use are CBD oils known as isolated oils that are purely extracted from this cannabinoid, leaving aside others in their family or even terpenoids.
The latter, are part of the components of cannabis as a plant and, in conjunction with CBD, THC, CBN and other cannabinoids,offer greater therapeutic possibilities.
Therefore, it has been shown that using isolated CBD oil is not as beneficial to the patient as using the extract directly from the plant because it includes minimal concentrations of other active ingredients of cannabis.
For example, in countries where cannabis therapy is legal, special strains, known as sativa, are bred, whose CBN content is higher than that of THC (although this does not mean that it does not have), which allows to offer the right combination to relieve pain, without behavioral or sensory-perceptive alterations.
Of course, using CBD oils from sativa or isolated cannabis is a better alternative for those countries where the term "medical cannabis" does not exist.
The use of pure CBD oil is not prohibited by law, while combinations with THC and other cannabis plant, yes.
Thus, the choice of your version of oil will depend in much on the type of therapeutic you need and the legislation in the matter in force in your country.
Your doctor will be able to advise you on the best CBD oil.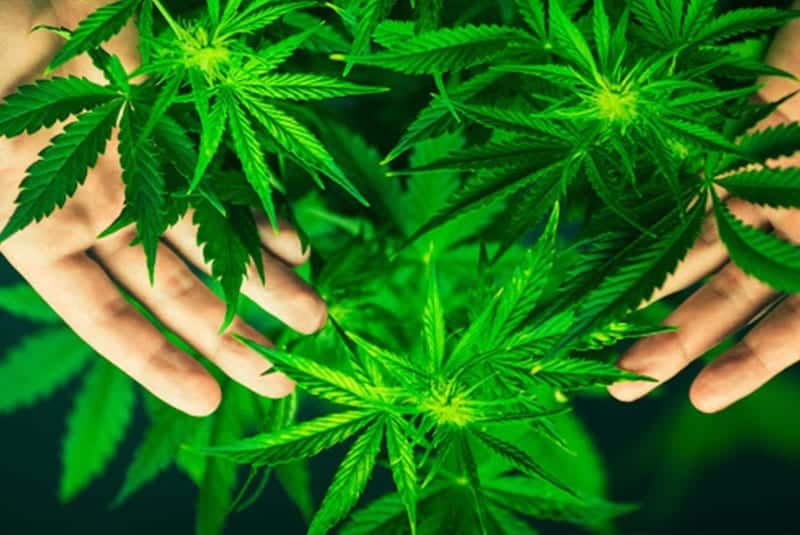 Understanding how CBD works
Health and well-being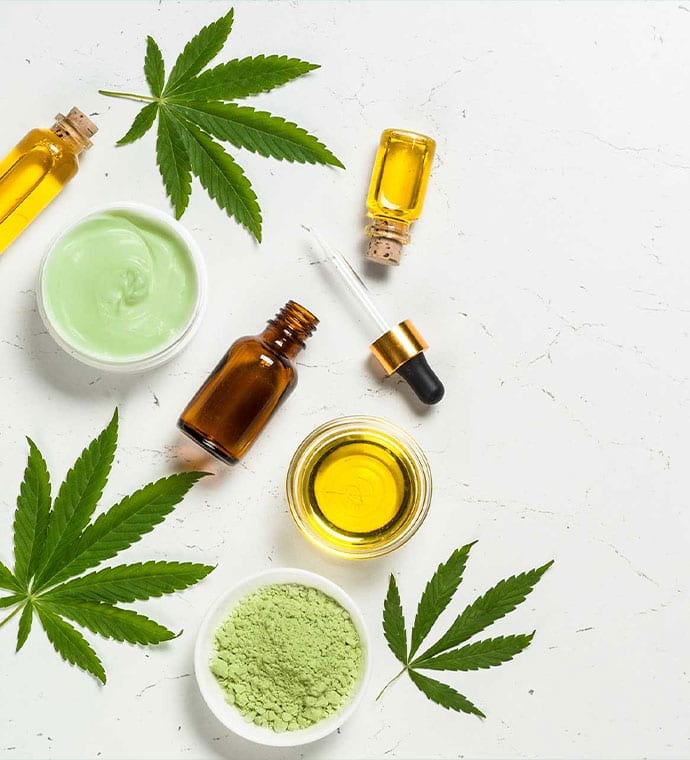 To finalize the CBD oil consumption guide
Interest in the use of CBD oil has grown exponentially in recent years. And it's no wonder it's been given thanks to the many benefits it offers for pain, inflammation, chronic symptoms, among others.
From insomniato digestive problems, they can be controlled by including CBD oil in our diet or routine.
However, its inclusion should be a careful process, studied and under the supervision of an expert.
Only in this way, you can find the correct route of administration, the ideal dose and even the right source of oil for your wishes.
The truth is, for yourself, you shouldn't take the plunge without being sure you're making the best decisions.
We hope that through this guide, we will help you get much closer to this world and understand much better how it works.
If you need to take CBD oil and do not know what is your best option, you can contact us or leave your comment right here.
And, if you are already clear about what you need to buy, in our online store you will find the best cannabis oils with the maximum guarantees of quality and safety.
In short, we advise you to:


See opinions and testimonials

Review the product description

Indeath about the manufacturing process

Consider packaging quality, labeling, and more
Subscribe to our newsletter
Subscribe and receive a 10% discount on your purchase.


Legal notice and privacy policy



// ]]>
Consumer notice
This product is not intended for use or sale to persons under 18 years of age. This product should be used only for topical use. It should not be used if you are pregnant or breastfeeding. Talk to a doctor before use if you have a serious medical condition or if you use prescription medications. You should seek the advice of a doctor before using any hemp product. These statements have not been evaluated by the FDA. This product is not intended to diagnose, treat, cure or prevent any disease. By using this site, you agree to follow the Privacy Policy and all Terms and Conditions printed on this site.