Cannabis oil for joint pains
CBD-enriched oil can help you
Aren't you tired of joint pain?
CBD-enriched oil can change your life. If you are currently suffering from joint pain, we have for you a product that will change your life: cannabis oil for joint pain. Depending on the amount of pain we recommend these three oils:
You should know that joints are anatomical structures that form connections between bones and cartilage. When these joints are damaged, either by disease or injury, they can affect your mobility and cause you a lot of pain.
That is why around the world, millions of people suffering from joint pain have started using, or are already using, cannabis oil. However, the question on everyone's mind is, can CBD oil for pain combat joint pain?
The answer is yes, as this product has been used for a long time as a natural medicine with positive results. Its benefits include providing relief from arthritis pain, as well as other similar pathologies, significantly improving the quality of life of those who use it.
Thanks to the use of cannabis oil, it is possible to experience positive health effects. Especially when it comes to joint pain.
However, this oil can also provide relief from other conditions such as anxiety, depression, and stress.
If you want to know everything that cannabis oil can do for you, read on and discover its benefits.
What components make cannabis oil so special?
One of the reasons why the
CANNABIS OIL
has been so successful, is due to its components and its positive effects on our organism. After all, CBD products are considered a less addictive option than opiates.
The main element in cannabis oil is Cannabidiol, of which there are over 100 different types, but only two are important.
We are talking about THC and CBD, the latter being the most relevant as it is not a psychoactive cannabinoid. In other words, CBD does not cause the intoxication or euphoric effect associated with marijuana use.
In fact, the THC is considered an illegal substance for consumption, because it induces the "high" of marijuana.
However, if its concentration does not exceed 0.2%, it is considered to be fully legal. This is in countries where marijuana can be used for therapeutic purposes.
In any case, the important thing is that both THC and CBD are the components that give cannabis oil its many benefits. Including, of course, the relief of joint pain, as well as other related ailments. In fact, you can use the CBD to relieve toothache.
Obviously, incorporating these components in natural medicine, translates into very positive therapeutic benefits for our body.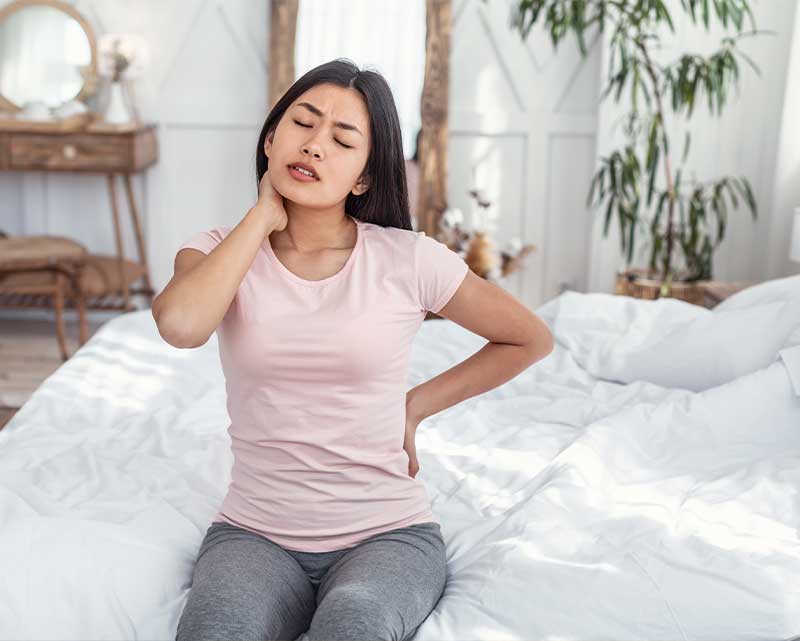 Does the use of cannabis oil benefit sports?
While cannabis oil is used for the treatment of many ailments and conditions, not everyone knows that it can also be beneficial for sports.
In fact, in early 2020, the World Anti-Doping Agency approved the use of cannabidiol (CBD) to treat pain in sports.
Those responsible for this agency realized that CBD has analgesic and anti-inflammatory properties. These properties are excellent for recovering from intense physical strain, such as those usually experienced by high performance athletes. Therefore, those who play soccer, swimming, tennis, basketball, mixed martial arts, among other sports, can use CBD to alleviate their ailments.
It must also be said that there have been different researches where the effectiveness of cannabis oil for joint pain has been demonstrated. One of these investigations was carried out by the University of Oxford, in the United States.
What other studies can demonstrate the effectiveness of cannabis oil for joint pains?
Like any other medicinal product, it is very important to check the effectiveness of cannabis oil. In this regard, medical research conducted by the European Journal of Pain revealed that CBD, present in abundance in cannabis oil, can effectively halt the progression of arthritis.
These results were obtained through different tests on animals, but not on human beings. Therefore, it is not yet possible to say whether CBD offers the same effectiveness in humans.
Another research, in this case conducted by the Arthritis Foundation, also offered impressive results regarding the use of CBD-based products. During testing, it was determined that 87% of people who use CBD as an alternative treatment use it to relieve arthritis symptoms.
Most of these people, 94%, use CBD to relieve arthritis. This proves that cannabis oil can be one of the most effective natural remedies for joint pain.
Additionally, the research carried out by Gallup, also provides relevant information on the use of CBD. This study reveals that 14% of Americans use CBD-based products. Of this percentage, 40% use these products for pain relief. Eight percent use it to relieve arthritis symptoms.
In conclusion, it is possible to say that CBD has a real benefit in relieving joint pain. There is certainly much to be investigated, but the evidence so far is encouraging.
In addition, it is important to emphasize that it does not cure any of the mentioned pathologies, it only alleviates the symptoms.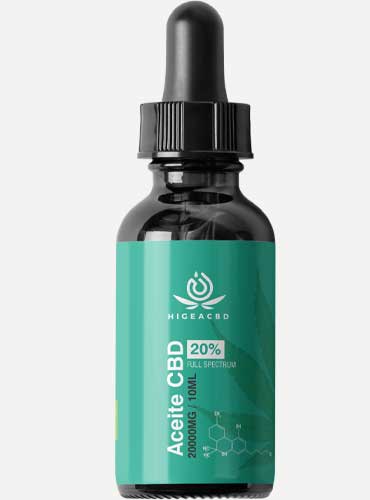 Extra tips for taking cannabis oil that could help soothe joint pains
Although this product can help you relieve the symptoms of joint pain, it is essential that you use it responsibly.
Therefore, we recommend the following:
Before taking cannabis oil, consult a medical specialist for advice on the most appropriate treatment.
Do not take very high doses unless your doctor tells you to. (High doses do not always translate into better results).
You only buy these products from trusted stores.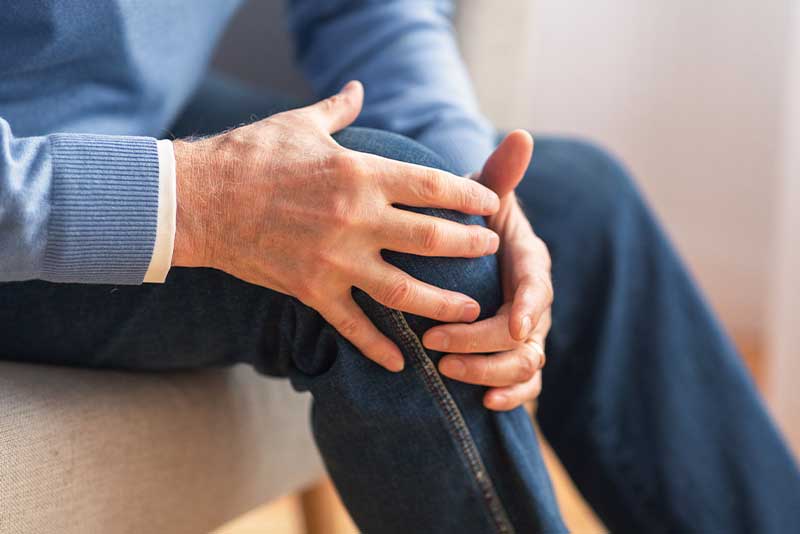 Where to buy cannabis oil for joint pains?
Thanks to the many benefits of cannabis oil, and the ailments it fights, many people use it today.
People today are opting for a healthier and more natural lifestyle, two aspects that CBD oil offers them. Cannabis oil for joint pain is 100% natural, easy and safe to use. It can even make you feel better quickly.
If you want to improve your quality of life and well-being, discover in our shop the best cannabis oils with the best quality and the best price on the market.
How to make cannabis oil for joint pain?
CBD for joint pain has been used for a long time with excellent results. Many people who suffer from rheumatism are even considering the use of medical marijuana to treat this ailment. However, not everyone knows how to make cannabis oil for joint pain.
The reason why marijuana oil is used for joint pain is due to the anti-inflammatory CBD. In other words, CBD cannabidiol has anti-inflammatory properties that help relieve joint pain.
But as mentioned, not everyone knows how to make CBD oil. That's why we've put together this guide with step-by-step instructions for you to learn how to make homemade cannabis oil.
Why make cannabis oil?
Cannabis for joint pain has become a highly effective natural treatment. In fact, marijuana oil is the basic ingredient in homemade ointments, lotions, and tonics with healing properties.
This is because both THC and CBD have anti-inflammatory, and even antimicrobial and antioxidant properties. In addition, preparing cannabis oil to treat joint pain is one of the most reliable ways to consume medical marijuana.
On the other hand, using the herb and adding it to a brownie mix is simply not a good idea. This is because cannabinoids are fat-soluble, which means they don't just bind to oils during the infusion process. They are also more easily absorbed and digested in the body when consumed with fats, such as CBD oil.
In other words, if you add raw cannabis to baked goods, the cannabinoids are less likely to bind to the fats and give you a more effective edible experience.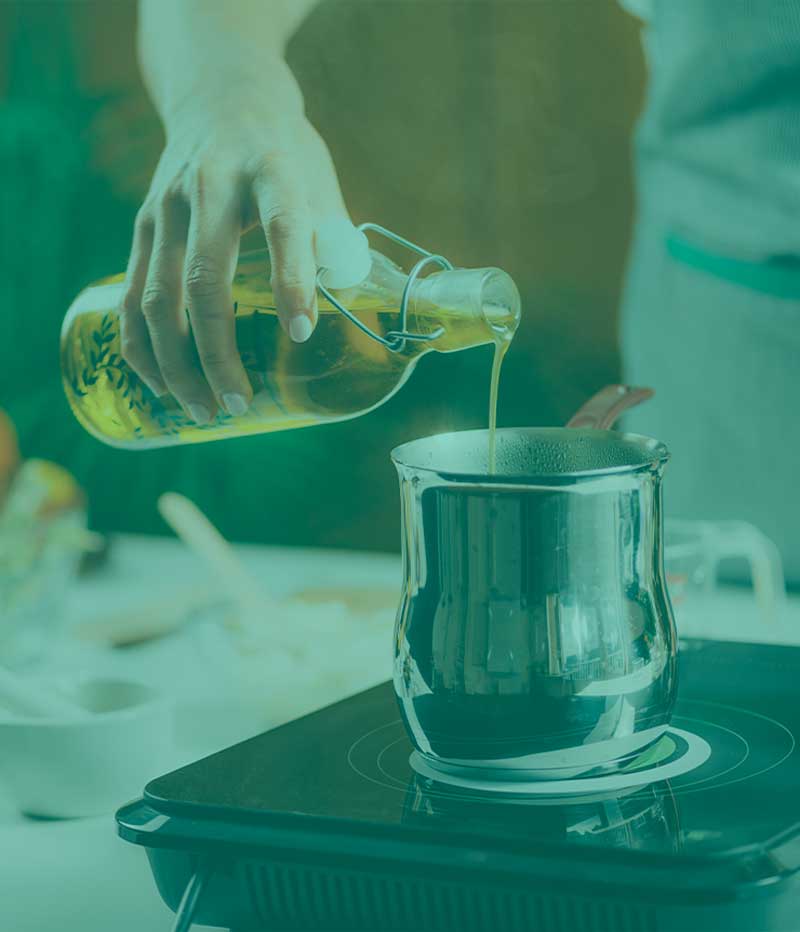 What do you need to make cannabis oil?
These are the ingredients and accessories you need toprepare CBD oil for joint pain:
1 cup of decarboxylated and ground cannabis.
1 cup coconut oil or olive oil.
A stainless steel bowl and a pan of water.
Organic cotton fabric.
Fine mesh strainer.
Glass bowl.
A glass jar with lid for storage.
A probe thermometer.
Steps to make cannabis oil
Follow the instructions below to make cannabis oil for rheumatism and joint pain.
Firstly, if the cannabis is not yet decarboxylated, grind it or cut it into very small pieces.
Then spread the crushed cannabis evenly on a baking sheet.
Then heat the cannabis in the oven at 120°C for 25 to 30 minutes.
In the saucepan add enough water for a water bath.
Add 1 cup of coconut oil to the stainless steel bowl, and place on top of the pan.
Let the coconut oil heat until it melts.
Then add 7 to 10 grams of decarboxylated cannabis to the melted oil. You can optionally add a few grams of raw cannabis if you wish.
Heat cannabis and oil over low heat for 30 to 60 minutes, stirring occasionally.
Use the probe thermometer to check the temperature. If necessary, adjust the heat to keep the oil below 90°C.
The target temperature range is 55 to 65°C, and then infuse for one hour.
After this, place the organic cotton cloth over the strainer. Then place the strainer over a glass bowl.
Pour the cannabis and oil mixture through the strainer. Remove the cloth and gently squeeze out the excess oil. Use gloves as the oil will be hot.
It is important to know that making cannabis oil at home is dangerous and not always properly controlled, so our advice is to buy CBD oil to make sure it is of the right quality and in the right condition.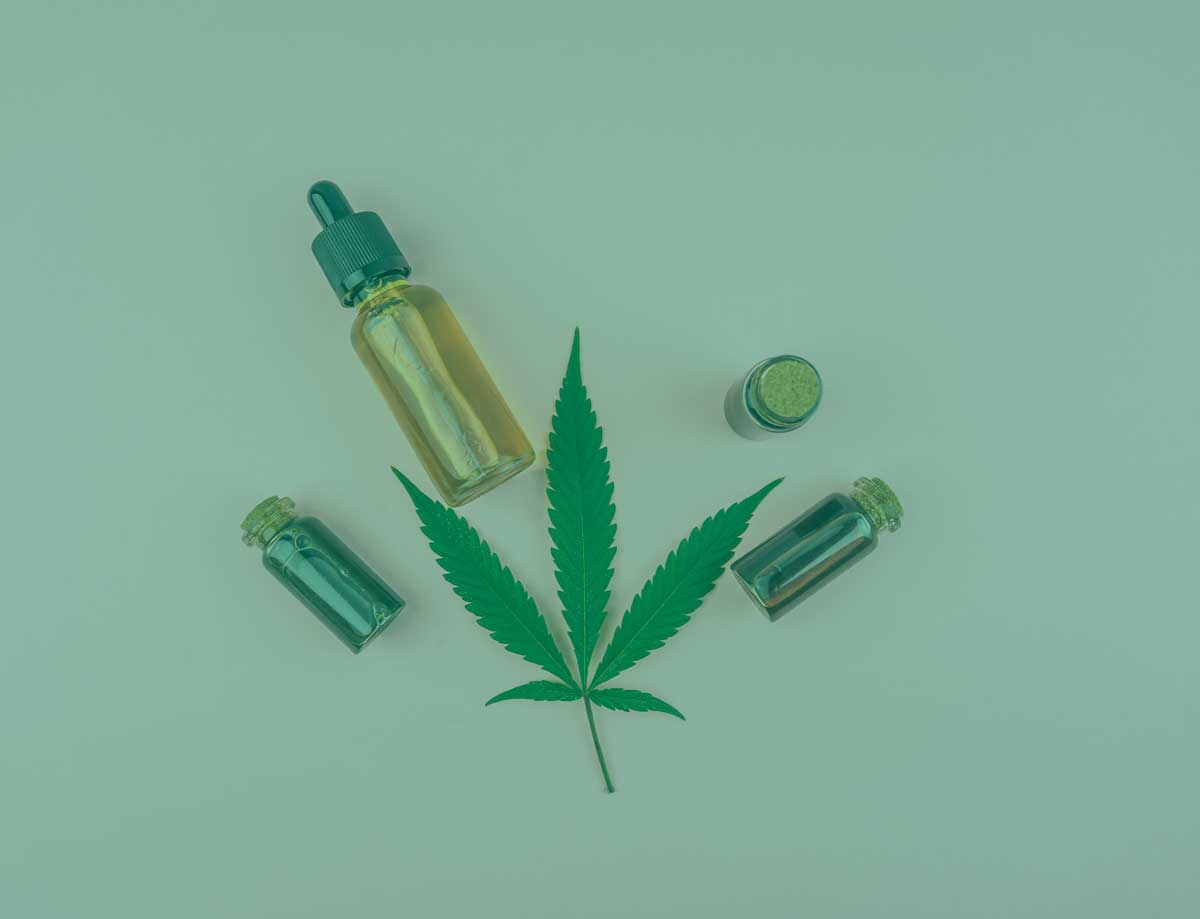 How to use cannabis oil to treat joint pain?
You will need to transfer the strained cannabis infused oil to a storage container. Preferably it should be a glass container with an airtight lid. Then store the oil in a cool, dark place.
This oil can be used within a time period of 6 months to 1 year. In fact, as long as it does not get moldy, the oil will not spoil. However, its potency may decrease.
You can use cannabis oil to treat joint pain. Just add the oil to any body care recipe, such as a topical ointment case. It will help you heal sore muscles, as well as joints, inflammation, even eczema and psoriasis.
You can also use marijuana oil for joint pains in food or edible medicinal recipes. In all cases, our recommendation is to use the shortest cooking time and heat. This way the cannabinoids and terpenes will be preserved for a longer period of time.
Additionally, you can enjoy this CBD oil in small doses in a cup of hot tea, adding a little honey. You can also use the anti-inflammatory CBD infused cannabis directly on the affected area.
Marijuana Oil for Pain
Cannabis oil is often referred to as pain oil. This is because marijuana is the product that is derived from cannabis and in which the component CBD for pain is found.
Science still doesn't know much about how marijuana affects our bodies. However, there is substantial evidence that marijuana may help relieve pain in the long term. And obviously pain is a major symptom in many joint conditions such as rheumatoid arthritis.
The truth is that joint pain affects millions of people around the world. This pain is associated with a wide range of ailments and conditions. Conventional treatments include anti-inflammatory drugs, and even cognitive-behavioral therapy and stress management.
But for those who want to try an alternative treatment, marijuana oil for pain may be the right choice. Its anti-inflammatory component, CBD has the ability to reduce pain and inflammation in the joints. There are even studies that support the use of Cannabidiol to treat anxiety.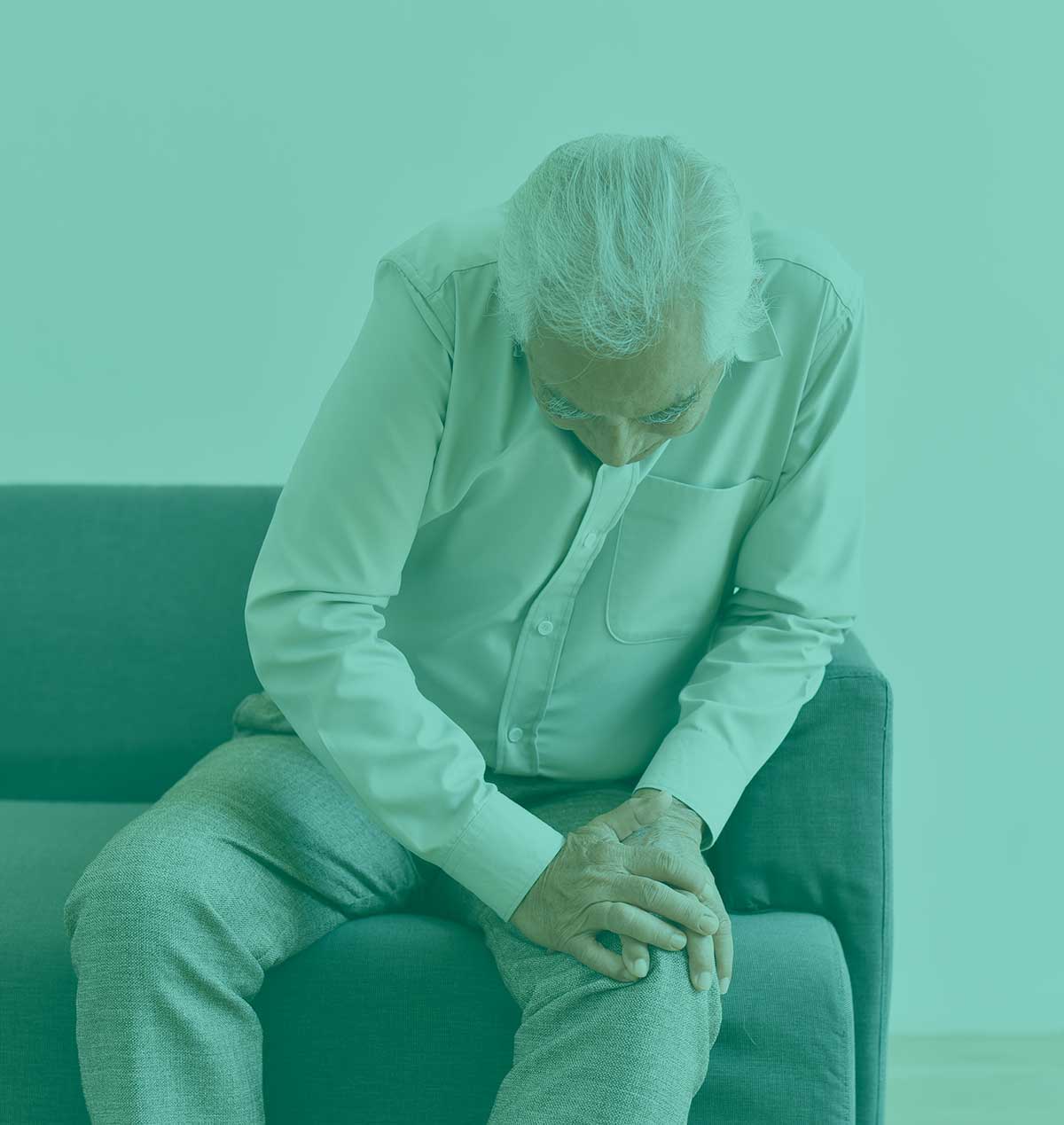 What is the relationship between marijuana oil and joint pain?
Although few studies have been done, researchers have found a clear link between marijuana oil and joint pain. It has been determined that CBD for pain, present in marijuana, appears to inhibit or activate key compounds that influence pain reduction.
As the levels of CBD in the blood increase, the amount of pain that is perceived is reduced. Several animal studies, on the other hand, have shown that anti-inflammatory CBD effectively reduces inflammation, and at the same time relieves joint pain. All this without significant side effects.
A 2017 study published in the journal Pain, focused on preventing pain in rats with osteoarthritis using CBD. The research revealed that CBD for pain blocked joint complaints in a dose-dependent manner. Not only that, but CBD was found to prevent the future development of nerve damage and associated pain in joints with arthritis.
This study concluded that CBD can be used as a safe treatment in mammals, targeting pain and blocking the inflammatory response.
It must be said, however, that human studies are limited, and the results inconclusive. Therefore, more research is needed on the painful marijuana oil.
Recommendations when using marijuana oil for pain
Many people report using CBD for pain and anti-inflammatory CBD because it helps them relieve the symptoms of joint pain. Animal studies have shown positive effects, especially when it comes to arthritis.
Despite this, it is clear that more scientific research is needed on humans to determine accurate and safe dosage. Because of this, our main recommendation is to use marijuana oil for pains responsibly. It is also important to consult a medical specialist for dosage guidance.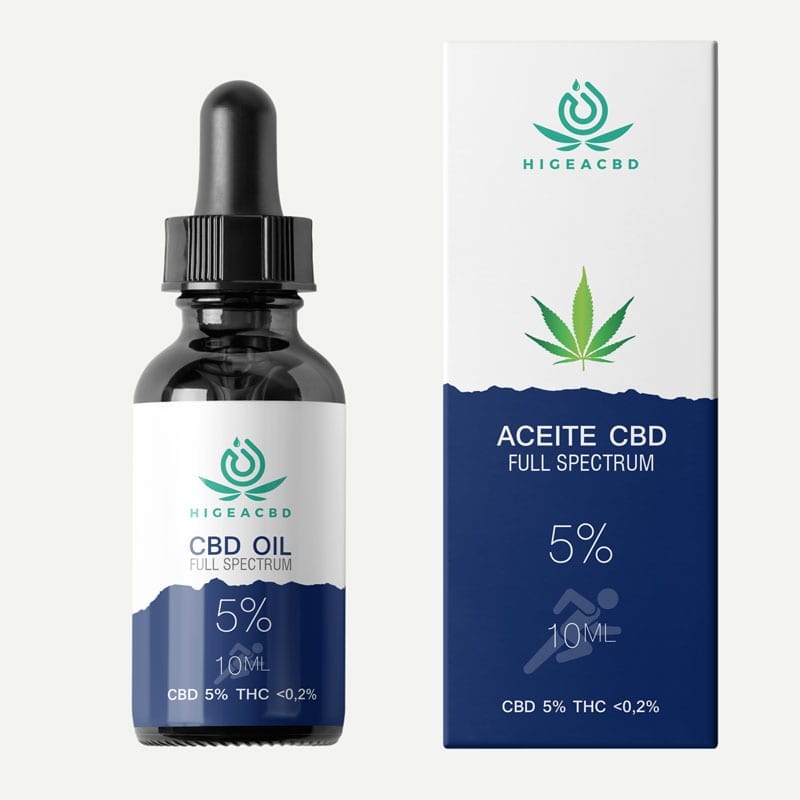 An important consideration for those who decide to use topical CBD oil for joint pain, is the formula or composition of the product. That is, some CBD oils can be diluted in carrier oils that are not entirely compatible with the skin.
Natural oils, on the other hand, can improve skin penetration. Eucalyptus and rosemary oils have even been shown to increase the absorption of other substances. Therefore, marijuana oil containing CBD can be combined with such ingredients for better results.
CBD oil for knee pain is an effective treatment due to its anti-inflammatory and anesthetic properties Enter!
read more
Subscribe to our newsletter
Subscribe and receive a 10% discount on your purchase.




Legal notice and privacy policy