How to get CBD
We explain how CBD extraction is performed
One of the most important compounds that is becoming more important in the world related to cannabis is CBD or cannabidiol.
It has several benefits,in addition to its great potential in medicine. For example, it emphasizes its anti-inflammatory and neuroprotective power.
In addition to these benefits, it is non-toxic. We are talking about a simple molecule to consume and destined for a wide group of consumers. There are more and more products made from it, so CBD extraction has become sophistication.
However, extraction methods can also be practiced at home if appropriate equipment is available. Normally, CBD is extracted from stems, flowers and hemp leaves, as they contain very low THC values, being the only legal option.
CBD products are divided into two large groups: isolates and full spectrum extracts.
The former offer higher levels of the compound, but extracts have other benefits attached to CBD.
Now that you know this, we're going to explain different formulas to get CBD.
Will you join us?
Higea CBD 5% oil is ideal for athletes who want to recover quickly from their workouts
Higea CBD at 10% is a perfect CBD oil to help you fall asleep and relax naturally
Higea CBD 20% is a CBD oil that helps people with anxiety and continuous ailments
Higea CBD 30% is the perfect choice for people with serious ailments and chronic diseases
Extracting CBD with liquid solvent
In this extraction method a liquid solvent, such as alcohol, is used to obtain cannabinoids and other molecules from hemp flowers and cannabis.
Alcohol is very efficient at dissolving these types of molecules.
Some types commonly used are ethyl alcohol, isopropyl and naphtha.
For centuries, alcohol has been used to extract some chemical components from plants. When extracting molecules it evaporates, making it very popular.
One of its main advantages is that it is one of the most economical methods. Also, you don't need special equipment to do so.
In your own kitchen, I'm sure you have what it takes to be able to do it at home, although the necessary alcohol is very strong.
The necessary elements are a rice cooker, a hot dish, a few containers made of glass and cutlery. In the most sophisticated and refined processes, however, distillers are used, which you will not be able to use so easily at home.
If we talk about disadvantages, the main one, of course, is security. These solvents are highly flammable, causing several explosions in laboratories and kitchens that have tried to implement this method. It is advisable to boil the alcohol outdoors.
Another disadvantage is that, if not performed properly, the residue of this solvent could remain after the evaporation process.
This residue is not recommended to consume it.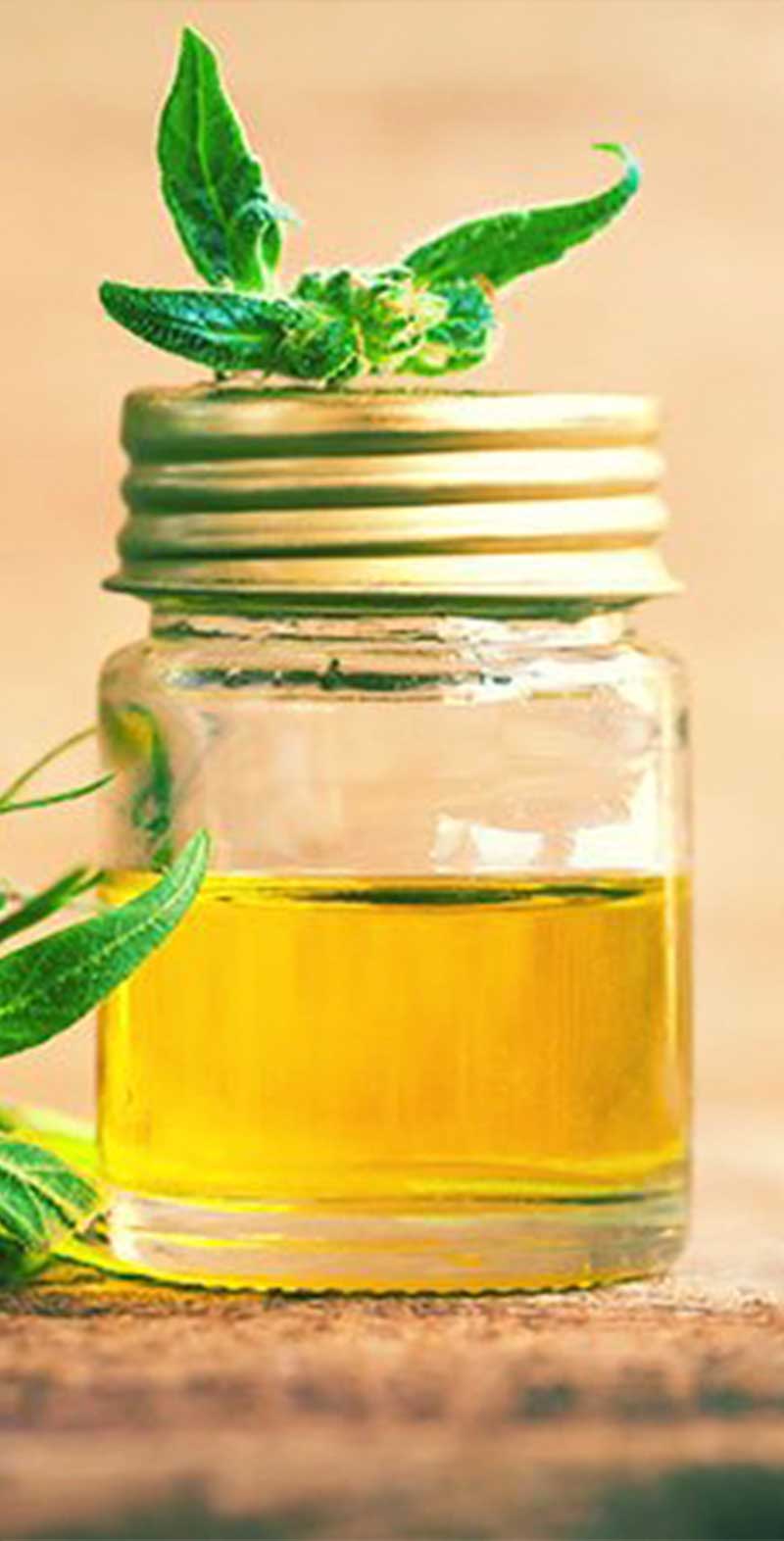 Food grade oil, another extraction method
In this technique CBD and terpenes are extracted using naturally occurring vegetable oils as a solvent.
I mean, putting alcohol aside. Effective products include olive oil, hemp seed oil or coconut oil, among other vegetables.
These are able to extract cannabinoids from other plant material, as they are lipophilic compounds.
Simply put, they absorb fat very well. It is the technique that beginners use, as it is very smooth and natural and does not have the above dangers.
There is also no risk of any residue that may be harmful. In addition, very healthy vegetable oils also add their own nutrients to the equation. This is the case, for example, with omega fatty acids.
However, even though cbd extraction with this food grade oil method is not as aggressive, it also takes much longer for the process to be complete. As an addition, the final result will not be so concentrated either.
In extractions where liquid solvents are used, we have seen that alcohol evaporates and leaves a substance, similar to tar, very rich in terpenes and cannabinoids. In this case, the extraction is more similar to tinctures, considered the most natural.
Another disadvantage is that preparations made through this process last less over time, as they degrade earlier.
In addition, they must be preserved and stored in the correct way. To do this, we will use small glass jars.
Extracting CBD with CO2
This method of extraction from CO2 can take advantage of the molecules you want from the cannabis plant using supercritical carbon dioxide.
Although CO2 is usually behaved like a solid or a gas, it can also be converted into liquid.
This is achieved if you bring to a critical and sufficient temperature and pressure, so you have to know how to do it professionally.
This is one of the most efficient methods to extract cannabinoids, terpenes and many other things, compounds and molecules.
Thanks to the properties of the gas, the substance can circulate very easily through the plant matter.
In addition, it also dissolves the components due to their liquid traits. As you can see, it is one of the most complete and safe techniques. Leaves no residue.
This is undoubtedly the most complex and also the most expensive option. Being able to access such a complete technique has to have a price. However, it is a good investment for those large-scale producers, although it is not recommended for a particular consumer.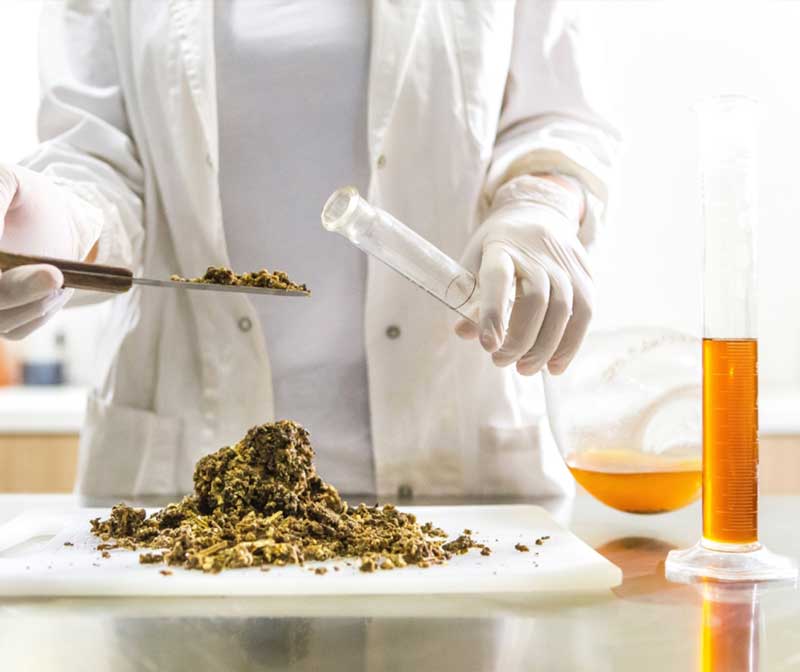 What is the best method to get CBD?
To assess the best method of CBD extraction you should look at many factors. It will also depend on the processes and utensils you have access to if you want to do it on your own at home.
However, CO2 extraction is the best for large-scale use and distribution to consumers.
The main reason is that it is able to produce cbd products ensuring the best quality, as it does not leave any harmful residue.
In addition, this method is able to create a safe, clean and rich full spectrum oil in the CBD compound, as well as in the terpenes that grant the rest of the benefits we hope to find in products of this type.
Subscribe to our newsletter
Subscribe and receive a 10% discount on your purchase.


Legal notice and privacy policy



// ]]>
Consumer notice
This product is not intended for use or sale to persons under 18 years of age. This product should be used only for topical use. It should not be used if you are pregnant or breastfeeding. Talk to a doctor before use if you have a serious medical condition or if you use prescription medications. You should seek the advice of a doctor before using any hemp product. These statements have not been evaluated by the FDA. This product is not intended to diagnose, treat, cure or prevent any disease. By using this site, you agree to follow the Privacy Policy and all Terms and Conditions printed on this site.