CBD for Pain: How It Works in Our Body
Find out how CBD oil can help you with pain
Cannabidiol or CBD for pain is a treatment performed based on a very effective compound in the fight against inflammation and other discomfort that is associated with the symptoms of various diseases.
Studies have shown positive results regarding this, highlighting the benefits of relieving pain. It can be a natural alternative for patients who don't want other types of medications that can create habit.
Cannabis for Chronic Pain: How It Works
To talk about cannabis for chronic pain we must do it from CBD oil, a derivative of it that does not have the psychoactive effects of marijuana. In addition to its medicinal properties, it also helps against stress and anxiety.
According to various research, it has been shown useful in treating chronic pain, as it adheres to some receptors in the body, located in the nervous system. This reduces pain.
In fact, the body itself produces cannabinoids, CB1 and CB2 receptors both in the brain and in the body. The former control emotions and, second, the immune system.
Using CBD makes our own cannabinoids grow more, helping to activate the endocannabinoid system. It also offers natural pain relief and is able to relax muscles.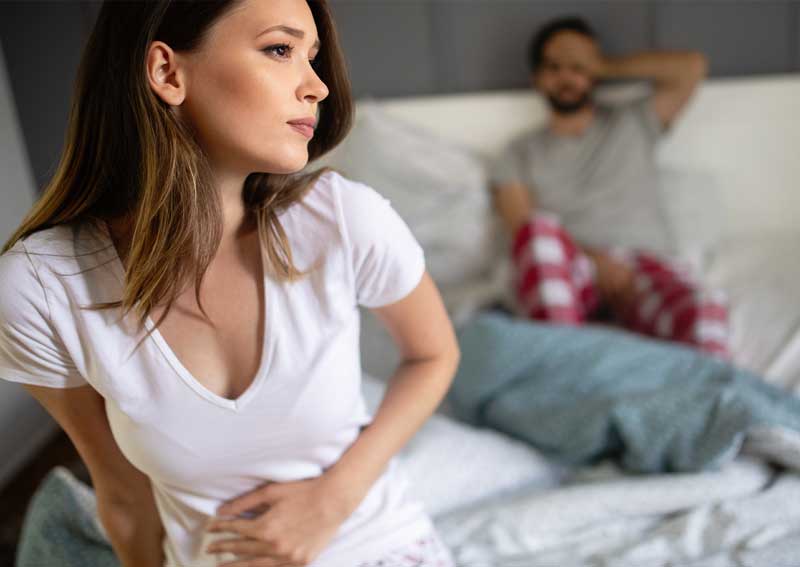 Types of pain that CBD treats
Chronic pain
This type of pain is very intense at a particular site of the body and stands out for affecting for long periods of time. It is one that lasts more than 12 weeks and can be caused by an injury, a disorder, etc.
You can't measure chronic pain, but, according to studies, using marijuana's CBD for pain can be very helpful in alleviating the discomfort caused in our body.
Relieving menstrual pain
According to studies, CBD has anti-inflammatory properties. This is important for women who suffer from menstrual pains caused, in general, by acute inflammation.
In addition, it can be used to treat other types of conditions such as depression, being indicated for less pain and cramps. It also fights against the mood swings of menstrual syndrome.
Against migraines
This severe headache can vary in intensity and be very annoying. That's why painkillers are used to reduce painkillers. Using CBD oil can also reduce the side effects caused by migraine.
It is necessary to know that chronic migraine can damage the brain permanently According to studies, it can be produced by the lack of endocannabinoids,so this type of oil could function as a highly effective natural substitute.
It can also be caused by low Serotonin levels, and CBD could help increase them. Thanks to its soothing effect on the body and the fact that it does not contain any psychoactive substances, it is a good soother.
Alleviate arthritic pain
Arthritis is a disease that affects the joints, causing severe pain. It causes inflammation and increases with age, so many people even have surgeries to relieve their symptoms.
The two most common are rheumatoid arthritis and osteoarthritis. The first causes stiffness and swelling in the hands and feet. The second affects joint cartilage and bones. It's usually worse on the hips, knees and thumb.
CBD, as mentioned above, is a powerful anti-inflammatory. Therefore, it is researched as an effectiveness treatment for autoimmune diseases, such as rheumatoid arthritis.
Its composition is made from natural substances, without having harmful effects on our brain. For this reason, more and more studies take this into account in medicinal treatments.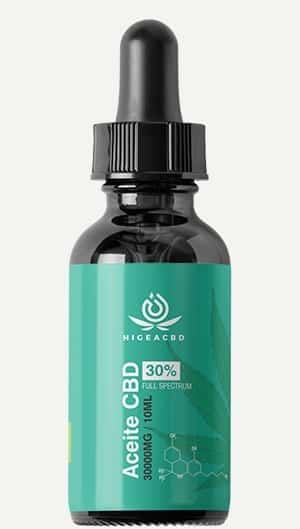 Symptoms that relate to cancer
Depending on the type of cancer, you are associated with symptoms or others. However, it is usually a severe pain that is present continuously. CBD-based oil helps decrease symptoms of this pain.
It also relieves chemotherapy-related nausea. Of course, treating yourself medically is the main thing. However, CBD can be taken as an alternative therapy to relieve pain, also struggling with derived symptoms such as depression.
Reduces inflammation
Inflammation appears as a reaction by our immune system to protect a cell that is damaged or harmful as it tries to remove it. Their presence may become unpleasant, but it is the way we protect ourselves.
Thanks to CBD oil, for its anti-inflammatory properties, we can fight inflammation effectively.
Fibromyalgia symptoms
Fibromyalgia is a disease that affects musculoskeletal parts, and is combined with other symptoms such as mood swings, memory loss or fatigue. It is very uncomfortable and becomes a real problem for those who suffer it.
Although there is a lack of research demonstrating the effectiveness of CBD oil against fibromyalgia symptoms,thanks to its relaxation from the body, it can be a natural element to consider.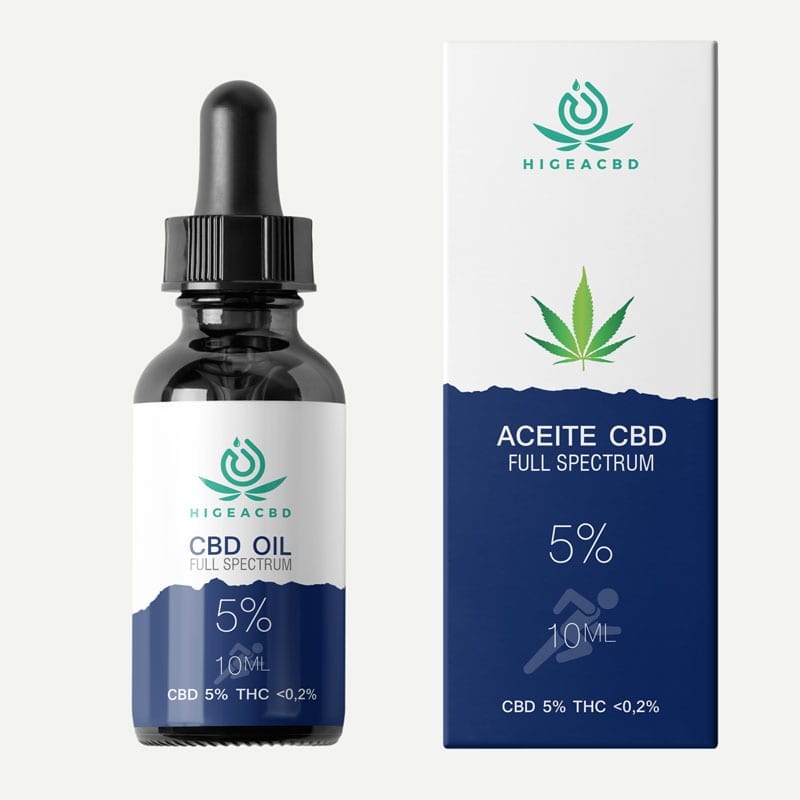 The recommended dose of CBD against pain
If you look at the research itself, there is little we can say about the perfect dose of CBD oil to relieve pain. However, many users of it have decided to share their experiences to help other patients or users.
According to them, if we want to fight chronic pain, we can take a dose of 10 to 20 mg daily. Its consumption should be orally to achieve a faster effect. Before doing so, we can consult our doctor for advice.
In addition, the dose will vary depending on the person's age, weight and height, just as with other medications. If we want to know more about your intake, you can mix it with drinks, food or apply to the affected area.
No Results Found
The page you requested could not be found. Try refining your search, or use the navigation above to locate the post.
Subscribe to our newsletter
Subscribe and receive a 10% discount on your purchase.

Legal notice and privacy policy



// ]]>
Consumer notice
This product is not intended for use or sale to persons under 18 years of age. This product should be used only for topical use. It should not be used if you are pregnant or breastfeeding. Talk to a doctor before use if you have a serious medical condition or if you use prescription medications. You should seek the advice of a doctor before using any hemp product. These statements have not been evaluated by the FDA. This product is not intended to diagnose, treat, cure or prevent any disease. By using this site, you agree to follow the Privacy Policy and all Terms and Conditions printed on this site.